Apr 30 2016 3:27PM GMT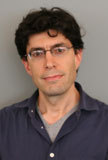 Profile: Jason Sparapani
Tags:
Disclaimer: The information in this blog post is for general-information purposes only. Any reliance you place on such information is strictly at your own risk.
Did you just wish I were wherever you are so you could sock me? Or perhaps you covered your ears and yelled, "Nah-nah-nah-nah-nah!"
I can't blame you. Legal disclaimers aren't fun to read: They're typically solid bricks of gray text, and the sentences are stuffed with so many legal abstractions that it's hard to connect subject and predicate.
But if your business sells a product or service, putting a disclaimer on it can help protect you from lawsuits, said Mark Foley, an attorney with Milwaukee law firm von Briesen & Roper.
He was at the recent Fusion 2016 CEO-CIO Symposium in Madison, Wis., to talk to business and technology leaders about the legal questions raised by the network of connected devices known as the Internet of Things: Who owns and controls the data? Who's responsible for the security of customer information? What happens if the code in a device hooked up to the Internet is defective and harms someone?
Organizations don't want to go to court to find out the answers, so they have a lot to think about before plugging into this emerging technology, including the use of time-tested tools.
Disclaimers set boundaries around the rights that parties, specifically your customers, can exercise to take you to court. Lawyers, of course, know how to use them. At Foley's talk, an audience member said his company has a disclaimer on a map application for mobile devices. He wanted to know how effective disclaimers are. Foley said, "Can I begin with a disclaimer? I'm not your lawyer."
The audience chuckled, and then listened for the real answer. Legal disclaimers are "important from a legal perspective to protect yourself," Foley said. But — and it's a big but — they have little effect on their main audience: customers.
"Because they don't, or they don't care to, absorb it, or they don't understand it, or they've seen it so many times that it goes right past. It's unconscious to them now," he said.
Ironclad? No. Necessary as businesses increasingly turn to digital business models? Yes.
Perhaps echoing the legal uncertainty in an uncharted technology terrain like the Internet of Things, Foley asked an open question to the audience.
"Has anyone successfully sued an apps services company — Google or iPhone — for driving somebody off a cliff?"
The answer that came back to him was, "I haven't seen anybody succeed."
Not yet, anyway.