Jul 31 2014 8:32PM GMT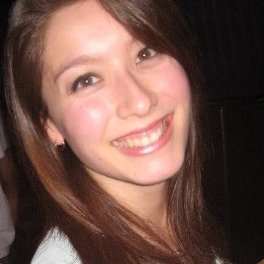 Profile: Kristen Lee
Tags: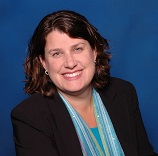 For my ongoing research on the economics of cloud, I interviewed  Cynthia Nustad, CIO at Health Management Systems, Inc., on how she vets her cloud providers. For starters, Nustad said she looks at cloud as "more of a business technology strategy versus an IT project." And, for that reason, she doesn't negotiate without having the board of directors in the loop and a business partner by her side.
HMS provides cost-containment solutions for government and commercial healthcare programs. The Irving, Texas-based company crunches petabytes of data to let its customers know if the right party was paid for a claim and if the payment was correct. The cloud service providers Nustad generally contracts with must be able to handle heavy compute, to meet her company's stringent security needs, and to lower costs.
Cloud vendors are treated no differently by her than traditional enterprise vendors.  If, for example, she were comparing a Workday cloud solution to a PeopleSoft solution, she "would put them through the same paces. I wouldn't cut the cloud any slack."
Nustad says she also leans on her company's procurement and vendor management team when considering a cloud vendor. "They're like the important quarterback in these negotiations [with vendors]," she said. "You need a third party from the outside looking at the vendors without any bias."
Look out for "stickiness"
Nustad says she pays particular attention to how easy it is to switch from one cloud provider to another. Many cloud vendors look for "stickiness", or ways to keep you there as a customer, "but you don't want that as a purchaser of those services," and especially not as a CIO responsible for getting the best tools for the job at hand. "If one vendor really outdoes another in performance, price and quality, you need to be able to switch," Nustad said.
But it can be tough to get vendors to be transparent about this issue, Nustad said, so going into negotiations with a strategy is important. She, for one, does not sign a contract that doesn't spell out that her organization — not the cloud vendor — owns the data.
Nustad also pays close attention to the cloud vendor's roadmap, to make sure it is in sync with her IT application strategy. "Are they moving their applications down a path that you would also build your applications out on?"
As for who she looks to for advice on how to vet cloud costs, outside of her own organization and company?
She relies heavily on the network in "CIO land" to get a sense of cost.
"If I really want to find out what one of my friends in the neighborhood has paid I just pick up the phone and call them," Nustad said. "And that is one of the best ways to get market intel on cost."
Let us know what you think about the story; email Kristen Lee, features writer, or find her on Twitter @Kristen_Lee_34.