Sep 9 2014 9:07PM GMT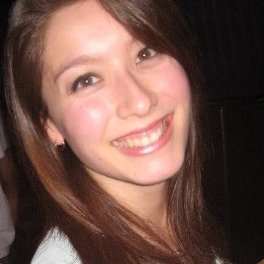 Profile: Kristen Lee
Tags:
Do you know why Germany won the 2014 World Cup?
According to Qazar Hassonjee, VP of Innovation at Adidas Wearable Sports, the victory is due in part to Adidas' miCoach Elite Team System.
The miCoach Elite Team System is an ecosystem of various technologies that includes a smart shirt with sensors, a heart rate monitor, GPS, speed cell, a smart ball and more. These devices collect and analyze data about players and the team, allowing coaches to see where their players are on the field, who may be tired and need a rest, who could push it harder, and how training is affecting their players' bodies.
In order to win, Hassonjee said, it's not about training harder or longer or faster or stronger anymore. It's about understanding players' strengths and weaknesses and tailoring game day strategy to those data points.
But, as Hassonjee said during his presentation at this summer's Gartner's Catalyst Conference, before any of that could happen, he and his team at Adidas Wearables first needed to understand the needs of soccer coaches and their players. And the needs were seemingly endless, from obvious conundrums such as how to gauge fatigue to more arcane questions.
"Some of it was like 'I want to increase the length of athletes' career' right? Or 'I want to bring a rookie in and bring them up to speed much faster,' right? Or 'I want to prevent injury'," Hassonjee said. "So there are a lot of different applications."
Right. But ultimately everyone wanted to win more games. So the next step for Hassonjee's team was to probe, "What does winning a game mean?" he said.
In order to figure out the answer to that question, Hassonjee said the back and forth with coaches and teams was essential.
"There was this iterative process in understanding what they really want," he said. Hassonjee and his team would create a prototype, bring it to the teams to use, receive feedback, and then tweak the product.
One concern many players and coaches had was that the miCoach system would just dump more data on them, causing them to spend precious time figuring out what the data was saying instead of training their teams.
"In each and every case, nobody wanted to make their life more complicated," Hassonjee said. It was up to Hassonjee and his team to create a system that devised a way to break down the data so that the coaches would be able to understand it right away. "You're delivering the insight, not the data. Nobody wants more data."
How exactly the Adidas Wearbles team uncovered those insights is another story.
So how did Germany win the World Cup?
"It's not about how hard you train, it's about how smart you train. How do you do that? You do that by bringing a whole suite of systems together where you've got things that capture data," Hassonjee said. "You have the analysis of the data, you've got the insights of the data." Right.
Let us know what you think about the story; email Kristen Lee, features writer, or find her on Twitter @Kristen_Lee_34.