Feb 10 2011 10:07PM GMT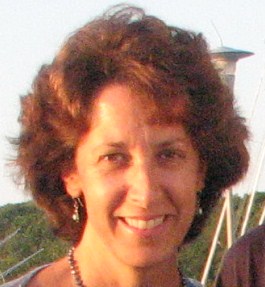 Profile: 4Laura
In trying to come up with a common definition of private clouds, I've been speaking with a wide spectrum of IT executives, analysts and systems integrators. Many of them contributed pearls of wisdom to my story about what the term private cloud means.
The comments continue to pour in. One of my favorites is from Keith Babb, director of corporate information security for Dallas, Texas-based independent advertising agency Hawkeye:
Private and publicly available clouds vary little except for who capitalizes it and who controls it. The difference is simply who pays for it (now and later), and where you draw the perimeter. Further, who is allowed to cross that perimeter: Do you still allow anonymous traffic from the Web or strictly LAN/WAN users?
I also heard from Vinoo Jacob, product manager at Vector Ltd., which owns and manages a portfolio of energy and fiber optic infrastructure networks in New Zealand. The company delivers electricity, gas, natural gas and high-speed broadband services to more than a million homes and businesses across the island nation.
Jacob's definition, based on the business practices in his country, describes off-site private clouds that utilize "shared managed resources of a service provider but connected through a privately managed network, making it logically a part of the customer's internal network."
"[Corporations] in New Zealand are now outsourcing their traditional IT activities, such as data backup, application servers, email and other applications, voice service, etc.," Jacob said. "They take these services from a cloud provider at a much lesser cost, eliminating the need to maintain systems and the people to manage it. They take private WAN connectivity between the service provider and their office locations. Ethernet connectivity is a key enabler to this model."
The main advantages compared with public clouds are control and security, Jacob said. "This model gives businesses the economies of scale offered by a service provider for storage, database, applications, process, etc., but with greater control and security through the private connectivity by taking out dependence on the Internet," he said.
Naysayers unswayed
Some people say private clouds are incapable of reproducing the fundamental principles of the cloud, according to Jeff Kaplan, managing partner of ThinkStrategies Inc., a consultancy in Wellesley, Mass. Because the public cloud is a shared resource, crowdsourcing principles come into effect, pushing the cloud provider to enhance and innovate."
Other people, such as Jay Leader, CIO of iRobot in Cambridge, Mass., remain unswayed by the cloud hype, and have no plans to implement. Does Leader have his head in the sand? Not according to the Massachusetts Technology Leadership Council, which recognized him with a 2010 CIO of the Year award. He attributes the recognition to "being in a strategically positioned organization, and thinking about IT as a business function."
Bottom line, private clouds mean different things to different people because "our industry has done a poor job of defining what a private cloud is," said Geoff Woollacott, engagement manager and senior analyst at Technology Business Research Inc. in Hampton, N.H. "We're only now figuring out what it is. At some point in the future, the private cloud will enable us to look at basic capacity numbers and have an understanding of how much oomph I have left," he said. Add provisioning, and "private cloud is a measurement of capacity management."