Mar 25 2011 2:04PM GMT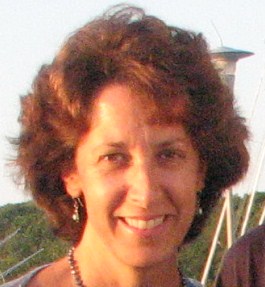 Profile: 4Laura
Suzanne Hall is "really excited" about the pilot the American National Red Cross will launch next month, thanks to the largesse of Courion Corp., an identity management provider that's given away $100,000 to charities over the last nine years.
As the first winner of the new CourionCares Program for Non-Profits contest, the Red Cross received an enterprise license for identity and access management (IAM) and compliance software from Courion to manage user access, demonstrate access policy compliance and improve IT security.
"We have significant issues around identity management," said Hall, chief information security officer at the venerable organization founded by Clara Barton. "The gift is very much appreciated."
The Red Cross has about 75,000 users who work with a variety of applications and have varying types of network access, she said. Currently its help desk spends 30% to 40% of its time on resetting passwords manually, a laborious task for IT that involves a lot of downtime for the organization.
"Being able to deploy a self-service identity management solution is a huge work saving for us, and an enabling empowerment for the organization," Hall said.
The pilot will take place in the IT department, and a rapid rollout across the organization is planned. Hall said she expects high adoption rates because of users' familiarity with self-service passwords on the commercial Web.
Nonprofits come under the same privacy and access control regulations as the commercial world, whether those involve protecting donors' credit card information or clients' personal health care information, according to Chris Zannetos, president and CEO at Courion in Westborough, Mass.
I'll be following the Red Cross rollout of the self-service user identity management software on SearchCIO.com, to see what benefits — financial and otherwise — the organization reaps.
"We're expecting that we'll have a labor or soft savings that's pretty dramatic," Hall said. "It's true that you often have to spend money to save money, and Courion helped us get over that hump."
The semi-annual call for entries for the next CourionCares award is now open, and the winner will be announced in July. To enter, organizations must submit a 250-word descriptive overview of the IT security and regulatory challenges they face, as well as the reasons they believe Courion's software will help them with these challenges. All entries must be received by 5 p.m. EST on April 29.