---
June 30, 2017 2:09 PM
Just as a healthy body can't dodge every bacterial infection that comes its way, so should a sound organization realize it cannot avoid getting hacked. That's how Michael Chertoff, former secretary of the U.S. Department of Homeland Security and co-founder and executive chairman at the Chertoff...
June 7, 2017 8:07 AM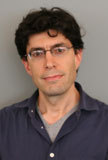 Profile: Jason Sparapani
CIOs
,
Operations
,
Shadow IT
NEW YORK -- In the digital age, IT projects are often focused on making IT processes more efficient and thus more responsive to business demand -- a move to the public cloud to scale up or down as needed, for example,...
---
June 2, 2017 10:43 PM
When Andrew Stanley received the email from PayPal, he knew immediately that something was amiss. There in the PayPal domain name, "under one of the a's" was a Turkish accent mark called a cedilla. "If you looked at it on your laptop monitor, it looked like a little speck of dust," said Stanley,...
---