---
December 21, 2016 3:43 PM
Phil Weinzimer has noticed a trend that will no doubt resonate with CIOs: These days, there are a lot more senior IT leaders out there. As companies realize technology is a core part of the business, they're turning to technology experts like CIOs to lead a
---
December 19, 2016 8:14 AM
Digital transformation means different things to different departments, according to new research out of Deloitte LLP. Marketing, sales, customer service and even finance often see...
---
December 13, 2016 6:09 PM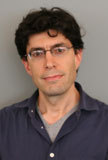 Profile: Jason Sparapani
CIOs
,
Forrester
,
SaaS
,
Software as a Service
As vendors rake in revenues from software-as-a-service subscriptions, CIOs could see their SaaS costs rise 10% to 15%. A
---
December 7, 2016 8:07 PM
Chief data officers are gaining organizational clout, according to a new report from Gartner. Researchers at the consultancy found that companies are establishing a data office, what they refer to as "the office of the CDO," complete with...
---