---
September 30, 2015 10:19 PM
NEW YORK CITY -- Decisions are oftentimes colored by environment. Consider the humble cafeteria. "When you walk into a cafeteria, something comes first, something comes last," Katherine L. Milkman, associate professor of operations,...
September 28, 2015 10:15 PM
By 2020, more than 7 billion people and businesses -- and close to 35 billion devices -- will be connected to the Internet. The prediction, from IT consultancy Gartner, helps make that current "It" girl of IT buzzwords -- "
---
September 28, 2015 2:02 PM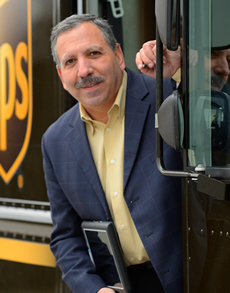 United Parcel Service...
---
September 27, 2015 8:50 PM
McKinsey & Co. published new data this month on how C-suite executives rate their progress on digital initiatives. Bottom line for CIOs: The shift to digital is a super-high priority...
---
September 24, 2015 7:59 PM
CIO
,
Corporate culture
,
Customer strategy
,
Digital business
,
Employee morale
,
HP
,
IT culture
,
IT Strategy
For last week's Searchlight column, I approached SearchCIO expert and former Citigroup CIO Harvey Koeppel to get his take on HP's layoff of 30,000 jobs in its Enterprise Services...
---
September 24, 2015 7:48 PM
Bangalore, Delhi, Manila, Cebu City, Shanghai. CIOs have traveled far afield in search of cheap labor for business process outsourcing (BPO). But according to a recent report from Cliff Justice,...
---
September 23, 2015 4:38 PM
Boston was selected to participate in a unique challenge known as 30in30in30: That's 30 pitch events in 30 cities in 30 days. Who's doing the pitching? Startups, many of them with a technology bent, that are building products and services for aging...
---
September 15, 2015 10:40 PM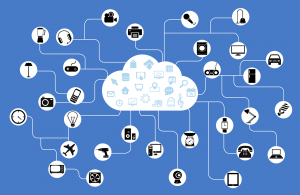 If CIOs and IT leaders want an
---
September 8, 2015 8:45 PM
Apple
,
Apple iOS
,
CIO
,
Cisco
,
Cisco TelePresence
,
Enterprise IT
,
Enterprise mobility
,
enterprise networking
,
Forrester
,
Spark
,
WebEx
Last week, the Apple-Cisco deal barely got a rise out of the analysts I spoke to. This is the partnership between Apple and Cisco aimed at assuring enterprise IT professionals that both companies are serious about making sure employees using iOS devices for work purposes will be fully supported on...
---