---
March 30, 2015 11:31 AM
CIO
If businesses want a fresh and competitive mobile strategy, they'll need to break mobile out of the bubble it's been living in. "We're in a post-mobile world," said Kelly Manthey, vice president of strategy and innovation at


RSS Feed

Email a friend
March 30, 2015 11:28 AM
CIO
Apache Spark, an open source big data processing engine, is trying hard to become the new darling of big data. But is the technology enterprise-ready? The answer to that question is it's getting there. Databricks, founded by the inventors of Apache Spark to provide a commercial offering of the...
---
March 23, 2015 7:33 PM
CIO
Although the IoT is being defined by the business right now, CIOs will end up running it, Frank Gillett, principal analyst serving CIOs at Forrester Research, wrote in a briefing. It's a pattern we've seen before with PCs, websites, and smartphones, all started as "do-it-yourself" projects by...
---
March 20, 2015 6:50 PM
CIO
NEW YORK CITY -- Money laundering is a team sport. "The process of cleaning dirty money involves moving funds through an intricate and interconnected series of accounts," said Katie Levans, marketing director at Tresata, a predictive analytics...
---
March 16, 2015 9:11 PM
CIO
Having the right talent in your organization is crucial to success. When a company is lagging and just can't seem to pull ahead of the competition in its marketplace, one solution is to
---
March 10, 2015 9:00 PM
CIO
In 2007, Apple introduced its first generation iPhone. Yesterday, it announced the launch of its much-anticipated iWatch. It's just one example of how consumer technology is...
---
March 5, 2015 8:46 PM
CIO
MADISON, WISC. -- When Daniel Adamany left EMC in 2007 to build an IT consultancy, his list of startup priorities didn't include building company culture. "Now it's pretty much all I think about," said...
---
March 5, 2015 6:43 PM
CIO
The responsibility of securing the enterprise has been pushed onto the CIO, Linda Ban, the Global C-suite study director at IBM, said at the Fusion 2015 Conference of CEOs and CIOs in Madison, Wisconsin. The trend was one of the findings of
---
March 2, 2015 9:20 PM

Profile: Linda Tucci
CIO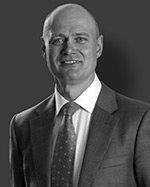 Myer, Australia's largest department store chain, said Monday that it has replaced its CEO of nine years,...
---