---
September 30, 2014 10:56 PM

Profile: Rachel Lebeaux
CIO
If a single email lands in a single inbox, does it make a sound? OK, that's an easy answer: It depends on the recipient's personal inbox settings. But if a single post


RSS Feed

Email a friend
September 26, 2014 8:42 PM
CIO
Another week, another security flaw, and it's a bad one this time. The Bash shell bug, as it's being called, has been living in your enterprise's...
---
September 26, 2014 7:50 PM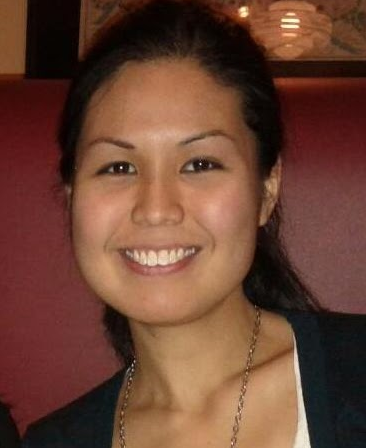 Profile: Fran Sales
Bash
,
Business Continuity
,
BYOD
,
CDO
,
Chief Data Officer
,
CIO
,
Dark data
,
Disaster Recovery
,
Disaster recovery planning
,
Disruption
,
mobile application management
,
Mobile information management
Malcolm Gladwell knows a thing or two to say about disruption and transformation: "It is about habits of mind and attitudes and perspectives," he says. At the Inbound 2014 conference in Boston, the bestselling author offered three tips on how to
---
September 26, 2014 5:50 PM

Profile: Nicole Laskowski
CIO
It isn't news that marketers are interested in analytics and big data. (Who hasn't pointed to the Gartner prediction that by 2017, the CMO will spend more...
---
September 19, 2014 9:21 PM
CIO
Apple has chosen a side when it comes to consumer privacy. With the new iOS 8 now encrypting data stored on iPhones, Apple has signaled it's on the side of consumer privacy. The...
---
September 16, 2014 2:20 PM
CIO
When it comes to figuring out the value of using the cloud, Forrester Research analyst James Staten advises doing the analyses around the business problem you are trying to...
---
September 12, 2014 7:42 PM
CIO
You might think the big news this week is Apple's unveiling of the iPhone 6 and Apple Watch. And you'd be right. Almost. For CIOs, the news is not about the devices, per se, but what these (by most reports) wonderful new gadgets portend for enterprise IT. As SearchCIO Associate Site Editor Fran...
---
September 10, 2014 9:07 PM
CIO
Problem/solution

As director of information security at Western Union, in charge of emerging...
---
September 9, 2014 9:07 PM
CIO
Do you know why Germany won the 2014 World Cup? According to Qazar Hassonjee, VP of Innovation at Adidas Wearable Sports, the victory is due in part to Adidas' miCoach Elite Team System. The miCoach Elite Team System is an ecosystem of various technologies that includes a smart shirt with...
---
September 5, 2014 8:23 PM
CIO
What is there for CIOs to learn from the hack of the celebrity nude selfies and the global exposure of these private naked images? I wish I knew. In this week's Searchlight...
---