---
May 13, 2010 2:38 PM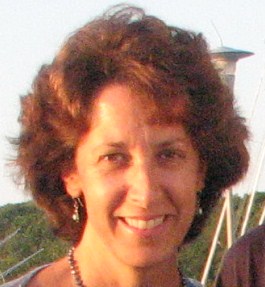 Profile: 4Laura
Sys-Con, creator of the sixth international Cloud Computing Expo held last month in New York, blamed a real cloud for the absence of traffic on its show floor. It wasn't enterprise concern over security, interoperability and portability...
May 11, 2010 4:44 PM
After an excellent long weekend in San Francisco (I felt right at home in my techie tendencies), I'm back in Boston and catching up on the latest IT news, as well as the latest pieces from SearchCIO.com.
---
May 7, 2010 1:57 PM
Here we go again with Facebook privacy issues: Consumer advocacy groups are assailing Facebook for a recent security flaw. One has even...
---
May 6, 2010 1:50 PM

Profile: Linda Tucci
Microsoft CIO Tony Scott was the keynote speaker at a modest but interesting gathering of CIOs in Boston yesterday, and he more or less stole the show, arriving in a rumpled suit and displaying the sort of brash, jargon-free intelligence that is still a novelty at IT shows. He's predicting that...
---
May 3, 2010 4:33 PM
I'm having a slightly cranky Monday morning. The Greater Boston area is on a "boil water" order due to a catastrophic water main break -- which is most immediately...
---