---
July 28, 2014 3:20 PM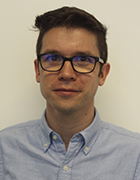 Profile: Alex Scroxton
5G
,
London
,
LTE
,
WiMAX
5G promises lightning-fast mobile speeds. Want to download a full-length movie in under a second? Want to stream ultra-HD TV on the go? Fancy trying out immersive gaming? Augmented reality apps? Oh boy, it's the mobile networking standard for you.

There's only one small problem. Nobody...
March 27, 2013 2:10 PM
Broadband
,
fttc
,
FTTP
,
London
---
November 13, 2012 11:12 AM
4G
,
EE
,
London
,
Plymouth
There has been endless coverage of EE and its 4G roll out hitting the UK, but who can blame us? It seems to have taken forever for the UK to get on the 4G train and it is exciting that it is now possible to get the much speedier connections.
---
October 15, 2012 12:55 PM
London
---