Jul 14 2009 2:25PM GMT

Profile: WPeterson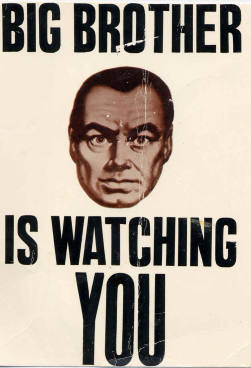 Maybe it's Verizon's landline unions that should watch out: Shortly after writing this morning's post on Verizon's DSL vs. wireless debate, I caught up with DSLReports' note that Verizon is deleting DSL mentions in marketing material. For the record, I think this is only about as ominous as when the cable companies renamed VoIP "Digital Voice" to escape the bad name (scratchy sound, dropped calls, lack of 911) it had received. OK, maybe the erasures are a bit Orwellian, but isn't Big Brother just a part of big business?
The updated language does underline an important point, however: People don't really care how they are connected so long as they are connected, and in a way that they feel is fast and consistent and fairly priced. In some markets, this might mean DSL; In others (large, population-rich urban environments), Verizon's FiOS will be the standard; Others will be happy with microwave connectivity.
But if Verizon's going to use this as excuse to charge FiOS-like rates for its broadband DSL package, they're going to be doing themselves a serious disservice, ultimately hurting the FiOS brand more than anything as consumers vent to each other via word of mouth, online comments, and Twitter. That's an advantage I'm sure the cable companies would love to seize, particularly as Comcast lashes out with a sharp responses to the cable creeper ads Verizon's been running. See both below, and feel free to share your thoughts.
[kml_flashembed movie="http://www.youtube.com/v/VgvCD3grPvk" width="425" height="350" wmode="transparent" /]
[kml_flashembed movie="http://www.youtube.com/v/9Zwo4G-dUTY" width="425" height="350" wmode="transparent" /]