Mar 4 2010 11:51AM GMT

Profile: Jessica Scarpati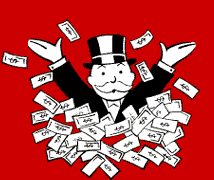 If sending comedian Ian Bagg to do his best Jay Leno impersonation on Hollywood Boulevard isn't enough to charm potential Sprint customers into jumping on its 4G train, the third-place wireless operator is about to make its execs hustle a little harder to court would-be WiMax customers. As the Kansas City Business Journal spotted in Sprint Nextel's SEC filings, Sprint's board is no longer doling out feel-good bonuses and instead cracking the whip…
Top executives will be graded on those guidelines, with 45 percent of the score based on net service revenue, 25 percent based on adjusted operating profits, 20 percent based on retention of annual contract (postpaid) customers and 10 percent based on the number of customers signing up for Clearwire Corp.'s fourth-generation wireless Internet service, which Sprint resells under its brand.
As the Journal points out, half of the bonuses last year were based on (more forgiving) adjusted operating earnings. The other half was new postpaid customers and call center volume (via FierceMobileBroadband).
Sprint is also getting a bit scrappier in its marketing — going directly after rivals AT&T and Verizon Wireless. Interestingly, they're bringing the discussion around price, which as telecom consultant Tom Nolle points out in this week's news, isn't going to do much anymore to prevent mobile churn and win new customers.
Unless you've been living under a rock, you've probably seen this commercial featuring CEO Dan Hesse that debuted this week touting Sprint's $69.99/month all-you-can-eat voice, data and text plan:
[kml_flashembed movie="http://www.youtube.com/v/kveFm-z_EQ8" width="425" height="350" wmode="transparent" /]
When I spoke this week with John Carney, Sprint's senior vice president of consumer marketing, he said Sprint jumped at the chance to turn the marketing war into one about price after Verizon and AT&T made a big to-do in January about cutting their unlimited plan prices.
"In some ways, AT&T and Verizon are helping us because they made the decision to move the dialogue into the discussion around rate plans," he told SearchTelecom. "That's a place where we feel very comfortable playing in."