---
January 16, 2010 1:36 AM
Did you try doing a Google News search on net neutrality today? Like me, you probably ran into thousands of stories hemming and hawing over Google, telecom operators' comments and net neutrality.
But then there was this from Bloomberg News:
Broadway theaters, churches and other users of wireless microphones were given five months to vacate U.S. airwaves that regulators say are needed for high- speed Web services planned by companies including AT&T Inc.

The Federal Communications Commission in a statement today set a June 12 deadline for wireless microphone users to switch to different signals. AT&T and Verizon Wireless, the two largest U.S. mobile-phone companies, won a 2008 auction for rights to the airwaves, which had been occupied by broadcast television and unlicensed microphone transmissions.
Those airwaves would be the coveted C block on the 700 Mhz spectrum band that Verizon Wireless and AT&T won in an FCC auction in 2008. Both operators have said they'll use their prime real estate for LTE in their 4G networks.
On a day with a lot of nail biting over possible net neutrality regulations swinging against telcos' favor, Verizon saw the silver lining and seized it:
"Verizon appreciates the Commission's resolve to clear the 700 MHz spectrum," said Kathleen Grillo, senior vice president for federal regulatory affairs, in a statement. "That spectrum is vitally important to the development of new broadband services that will bring tremendous benefits to the public including advanced communications services for first responders."
New York's theater trade group, Broadway League, told Bloomberg News it wasn't thrilled but would comply — even though it may cost $100,000 for a theater to replace its wireless mics so they operate on another spectrum. The show must go on…
January 7, 2010 12:55 PM
It's a new year, and in my effort to start it off right, I need to speak some truths:
1. I don't make New Year's resolutions, so I don't have to feel bad about myself when I break them. I consider this a very evolved, non-superstitious position (or else I just have no willpower).
2. I read the last page of a novel to find out how the story ends.
3. On movies, I read spoiler reviews before I see the film. I have no problem with this.
Is is clear that I hate uncertainty? (Wow, am I in the wrong business.) Waiting for events to unfold makes me nuts. It's no wonder I believe in the power of predictions. Whether or not they come true, just reading them can calm the inner anxiety beast.
And so for myself and for you, SearchTelecom.com rings in 2010 with the top five telecom industry trends for 2010 from the venerable Tom Nolle, who sees a market transformation ahead due to commoditization pressure, wireless data services, vendor-supplied professional services, service layer architecture, and the merging of network and IT infrastructure into a common cloud.
As for me, I'm going to go reread the last page of Gone with the Wind for the 15th time and hope Rhett doesn't leave this time.
---
December 31, 2009 1:42 AM
New Year's Eve…so easy to be nostalgic. In terms of reflecting on what to be grateful for, well, we survived telecom 2009. But having perspective on what in the world happened is another matter entirely. It's easy to miss the big picture when you're coping with the fast-pace of day-to-day events. (Even the bubbles in our champagne seem sluggish in the afterrmath of the worst of the recession.)
So if you want some company limping across the finish line of 2009 and figuring out what it all meant, we're here to help with our annual crib-sheet — the 2009 telecom content you need to be on top of your game again by, um, tomorrow. And for those who appreciate a visual, we have pictures, too. Next year we'll try to interpret telecom 2010 in modern dance, but for now, enjoy the show. And as an added bonus, track the top 10 telecom industry predictions for 2010 to see how many come to pass.
---
December 30, 2009 5:56 PM
Mark your calendars. Verizon Wireless will host a webcast on Jan. 20 at 11 a.m. ET to review updated specs, originally released in April, for developers building wireless devices and applications that will operate on its 4G Long Term Evolution (LTE) network being built on the Upper 700MHz C-Block spectrum.
According to Verizon:
The updated specifications address network access and SMS requirements and data retry test plans, as well as include new information about lab and signaling conformance, the open development device approval and introduction process and more. These documents will help guide developers into the next phase of bringing their LTE devices to the Verizon Wireless network.

Verizon Wireless plans to launch its 4G LTE wireless network in 25 to 30 markets next year and cover virtually all of its current nationwide 3G footprint with the next-generation network by the end of 2013. The company's 4G LTE network will ultimately connect a full range of electronics devices and machines.
---
December 18, 2009 5:36 PM
How much you want to bet heads are rolling in Stockholm, now that Chinese telecom equipment manufacturer Huawei scored a second 4G contract win in Ericsson's turf?
The story hit the wires earlier this morning in Europe: Tele2 of Sweden chose Huawei for its 4G rollout over Ericsson, just a few weeks after Huawei scored the 4G contract for Telenor of Norway. So much for home field advantage, huh?
According to Reuters, Tele2 and Telenor are sharing a joint 4G project to cut costs — all the more reason why their vendor choice isn't too surprising, since Huawei is gaining credibility as a low-cost, premium quality vendor.
Carriers are expected to spend billions of euros over the coming years on fourth generation LTE (Long Term Evolution) networks to meet surging demand for mobile data traffic and provide services such mobile TV and gaming.

Due to the costs, many are seen opting to share networks adding to competitive pressure among telecoms gear suppliers already feeling the pinch from the economic downturn.

"Huawei is contributing high technical competence and cost effectiveness, both are key in our extensive investment in the build out of a nationwide 4G network," Net4Mobility, the company jointly owned by Sweden's Tele2 and Norway's Telenor, said in a statement on Friday.
The Insider on telecoms.com's wireless blog points out some whimpering from Ericsson:
Ericsson moved to issue a statement proclaiming its disappointment to have missed out on a deal with local customers. But, the firm said, it just couldn't compete with the Chinese player on price.

"We are of course disappointed that we did not manage to reach an agreement with Net4Mobility, joint venture by Telenor and Tele2 in Sweden. We would very much liked to have delivered this LTE network in our home market.

In the negotiation process we went as low as we could in terms of price but it was not enough."
It's a foreboding sign for long-time top equipment vendors that they cannot compete with Huawei and ZTE on price.
Now, at least in the Nordic region, all eyes are on TeliaSonera, the region's biggest wireless carrier, which unleashed the world's first 4G network in Oslo and Stockholm. TeliaSonera tapped Ericsson and Huawei for the first phase, but now that they've found their footing, will TeliaSonera dump Ericsson entirely as it continues its 4G buildout?
---
December 10, 2009 7:19 PM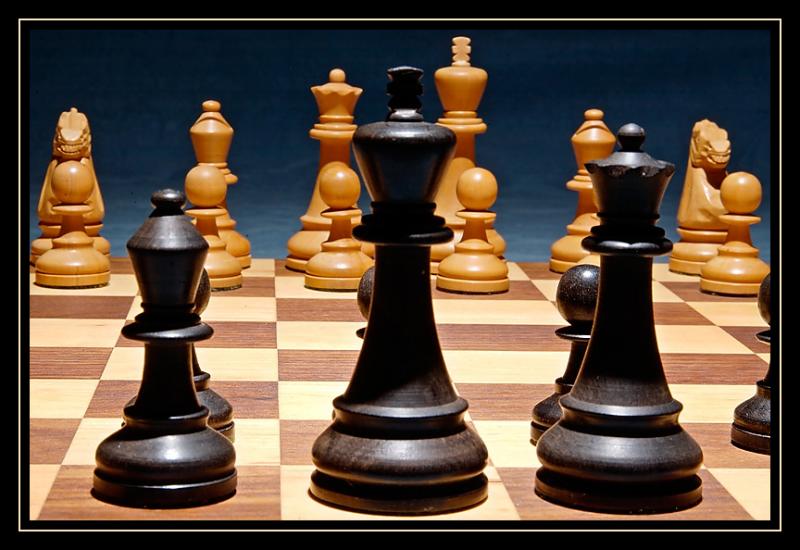 You can't dump on Huawei Technologies for being a telecom equipment vendor whose prices are cheap and quality even cheaper. The Chinese vendor is gobbling up European 4G contracts, and Huawei has its sights on North America for LTE contracts.
Market watchers are saying Huawei is winning over carriers by improving the quality of its products while keeping its prices low, raising the likelihood that "Huawei" soon will be spoken in the same breath as Alcatel-Lucent, Nokia Siemens Networks, Ericsson, Juniper Networks and Cisco Systems.
But telecom consultant Tom Nolle, president of CIMI Corp., says there are more pieces on the chessboard that will contribute to Huawei's rise. Raise your hand if you get lost.
It starts with the service layer.
"This spring, one of the things we pointed out was [Huawei's] service layer strategy," Nolle told me last week. "It was more visible on their website in the early part of this year than any of the other vendors — more than Cisco, more than Juniper."
Who cares about the service layer, right? Wrong. Since carriers aren't making any more money pushing bits around while revenue is capped (as long as there are unlimited voice and data plans — whose bright idea was that?), Nolle says telcos have sought to cut costs by tightly coupling network operations with service-layer architecture.
But most vendors didn't heed carrier's calls for service layer strategies in time and put the nails in their own coffins, he says. Software companies jumped in for the kill.  We're not talking rinky dinky startups either — IBM and Oracle are playing here, Nolle says.
"The major equipment vendors could've shut Huawei out of the major markets by simply doing what their customers were asking for, and they did not do that," Nolle says. "In that subsequent period, lacking any way to increase their opportunity, the operators have become more focused on cost … and some of the operators now believe that network equipment can never solve service-layer problems."
Up until this year operators were happy to see service-layer solutions come from network equipment vendors, Nolle says. Cimi Corp. is projecting that next year, they will only look at software companies.
Where does this leave Huawei and the rest of the bunch? Competing on price, Nolle says.
"Against Huawei and ZTE, they cannot win," he said. "If Huawei steps in and starts to win the most strategic of all the current deployments, which is 4G, and starts to win some big players, that's going to be very bad for everybody else — and it's quickly going to become terminally bad."
---
December 8, 2009 1:55 PM
The TM Forum has rallied major industry players to form a cloud-based services ecosystem to look at — and remove — impediments to the uptake of cloud services and technology by enterprises.
With the focus on major global enterprise uptake of cloud services, the Forum started off its annual Management World Americas conference in Orlando with a star-studded lineup of companies backing its cloud initiative, including the likes of Alcatel-Lucent, AT&T, BT, Cisco, EMC, HP, IBM, Microsoft, Nokia Siemens Networks, Telstra, Amdocs, Microsoft, IBM and CA, as well as enterprise buyers Commonwealth Bank of Australia and Deutsche Bank.
In an industry often surrounded by hype, cloud services have more hype than any other issue surrounding them, said TM Forum President Martin Creaner. The TM Forum wants a major place at the table to separate the hype from enterprise-buying reality and plans to bring buyers and sellers together to sort out the issues.
So make room for another acronym, because at the center of TMF's effort is the Enterprise Cloud Buyers Council (ECBC), whose purpose is to understand the needs of large global cloud buyers. Key service and technology suppliers will launch programs designed to remove barriers to the growth of commercial cloud services.
"There are no common benchmarks or best practices, and there are security issues to address," Creaner said. "If there's a BT cloud failure, customers need to be seamlessly transferred to another provider's cloud. How that happens is an issue that needs to be addressed."
Despite cloud hype, the industry is still in the chaotic stage. "We can either watch it form or jump in to help by working with the buyers and the sellers," Creaner said.
---
December 4, 2009 8:47 PM

Profile: Ddevine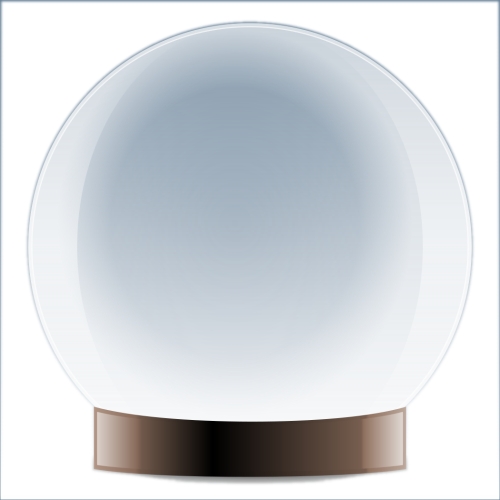 As SearchTelecom.com gets set to close the books on 2009,  we turn our attention to what the future will bring. (As always, we hope the answer is, "Better things.")
Strategic business and telecom consulting firm inCode recently released its annual forecast of the telecom industry trends that they predict will make headlines over the next 365 days, and over at the mothership, Executive Editor Kate Gerwig has the breakdown of this year's predictions. From smartphones hitting the skids to a new lease on life for MVNOs, we've got the details that'll give you a head start on the new year.
---
December 3, 2009 7:53 PM
So far, the bankruptcy court proceedings for auctioning off Nortel's assets have been lacking some good old-fashioned courtroom drama for us in the peanut gallery.
Competitor A puts in bid, Competitor B drives it up, someone wins, courts say OK, everyone goes home and puts out press release promising this is a great fit and the merger will be nice and smooth.
Paging Jack McCoy! Please breathe some life into this!
Until this week, the auction for Nortel's optical and carrier Ethernet business, Metro Ethernet Networks, seemed to be following the usual script. United States and Canadian bankruptcy courts were moments away from approving the $769 million bid for one of the most prized jewels in the fallen Canadian vendor's crown. The deal would be $530 million in cash plus $239 million in convertible notes, due 2017.
Enter Nokia Siemens Networks, which along with its private equity partner, One Equity Partners, had driven up the bidding while it was still on the chopping block.
But apparently Nokia was hemming and hawing for a week over how badly they really wanted the assets. After declining to top Ciena's bid more than a week ago, Nokia Siemens decided Tuesday it could pay Nortel $810 million in cold, hard cash, as Reuters reported.
That set up Wednesday's fight in court, with Nokia Siemens and some creditors arguing the auction should be reopened, in part because Ciena's convertible securities were overvalued.

After roughly seven hours of argument, testimony and cross-examination, Nortel's attorney said his team had a reached a deal in the hallway outside the court that would lead to the withdrawal of the last major objection.
Judges in Delaware and Ontario accepted the Ciena/Nortel deal and "declined to hold up the acquisition," the Associated Press reported.
Guess money doesn't always talk.
---
November 24, 2009 12:29 PM
From stalking horse to ponying up more than three quarters of a million bucks, Ciena will be taking home most of Nortel's Metro Ethernet Networks (MEN) business for $769 million, the companies announced Monday.
Ciena was chosen as the winning bidder for Nortel's optical and carrier Ethernet assets after putting in the original $521 million bid more than six weeks ago. Unfortunately, there's no Buy it Now button in bankruptcy court and someone drove the bid up for the bankrupt Canadian vendor's assets.
A little birdie talking to the Reuters wire service seems to think it was Nokia Siemens Networks.
The final bid by Nokia Siemens Networks, which had teamed with private equity firm One Equity Partners, came "very close" to Ciena's offer, the source said.
Despite the press release love-fest between the two vendors, the tech desk at Barron's points out Ciena shareholders are not going to be happy with the IOU part of this deal.
The purchase price will be $530 million in cash plus $239 million in 6% senior convertible notes due 2017. The interest rate on the notes will ratchet up to 8% if the stock price falls below $13.17, Friday's closing price. (Which it already has, by the way.)
But enough of the horse race. What's next for carriers?
Light Reading says there will be a significant overlap between Ciena/Nortel products, particularly in WDM transport. Editor Craig Matsumoto also points out Ciena will likely get a leg up in the gigabit Ethernet world, but notes the long-term worth of the merger for Ciena is still anyone's guess.
Whether it's all worth it to Ciena is still up for debate, though. In the year since Nortel first tried to sell MEN, some of the shine has come off, says Simon Leopold, an analyst with Morgan Keegan & Company Inc.

"Buying this Nortel asset is like buying a used car. You know it's a used car, but you're not sure: Has it been in an accident? Is everything working right? We know some talent has left, and we know that the value's declined. We know it's damaged goods, but we don't know by how much," Leopold says.
---