---
April 5, 2010 11:39 AM
I don't know about you, but wild telecom industry hype just hasn't been up to snuff lately. We've pretty much worn cloud computing into the ground, and even iPhone apps are threatening to go there too. Thank goodness we have renewed telecom interest in machine-to-machine (M2M) wireless applications that could provide a slow-and-steady low-bandwidth trickle of data across carrier networks ($$$$).
To prove M2M hype has arrived, Cisco CTO Padmasree Warrior talked about the M2M services opportunity recently, so you know it's serious (or at least Cisco is seriously interested in it). She spins a vision of continuous data streaming via wireless sensors that are deployed everywhere. Ok, this gets a bit Big Brotherish for me. Do I really want a non-traditional device tattling to my car insurance company that I am exhibiting bad driver behavior? And who decides what behavior is bad? Or do I want a pill bottle cap flashing at me because I missed a dose?
But to try to stay on topic, our own Jessica Scarpati reports on the telecom revenue possibilities in machine-to-machine services this week. Find out what nontraditional device might have wireless chipsets embedded in them next.
March 29, 2010 11:41 AM
Yes, we've been hammering on Evolved Packet Core technology for 4G wireless networks a lot lately, and why not? Better now than after everyone has deployed LTE and worked out its issues. We'll have plenty of time for follow-ups later, but for now, it's all about EPC planning and deployment.
Who better to ask about the challenges than those wireless operators in the early adopters category? CIMI President Tom Nolle listened to a variety of operators – no names here – and saw the pattern. It come down to five key Evolved Packet Core issues that wireless operators need to consider and address in the key transition from 3G to 4G.
Learn from their experience on everything from how to manage fiber to the towers, mobile security, quality of service and providing app developers access to network elements.
---
March 24, 2010 10:11 AM
This one comes from the in-case-you've-been-hiding-under-a-rock file.
Keynotes are supposed to grip the audience, set the agenda for a conference and offer fresh insight into how industry leaders see the market landscape.
So much for the fresh part. If you missed the first day of keynotes at CTIA Wireless 2010 in Las Vegas, you probably could have recited the talking points in your sleep, anyway:
If you want to watch the video highlights, the CTIA media team did a nice job getting a variety of clips up from Tuesday morning. But if you want the drive-thru version, here are the quick hits:
Ralph de la Vega loves his bar graphs and pie charts. The president of AT&T Mobility and Consumer Markets and chairman of the CTIA board busted out data point after data point to illustrate how U.S. carriers are global leaders for mobile broadband (kept waiting for the U-S-A chant to break out). To stay ahead, wireless operators will need: mobile data offload (via Wi-Fi hotspots and femtocells), more spectrum, faster networks, new business models and a tighter relationship with app developers. "There is no silver bullet," de la Vega said.
FCC Chairman Julius Genachowski prerecorded his address, claiming he would be stuck in Washington to work on national "mobile broadband plan" stuff. Maybe he was afraid the crowd would throw tomatoes at him. Either way, he touted the FCC's plans to free up 500 Mhz of spectrum over the next decade to help carriers with (guess what) growing mobile broadband usage. "The plan is more than a call to action. It's a strategy for action," he said.
AT&T CEO Randall Stephenson also bemoaned the potential for "stifling regulation" to muzzle innovation and investment — especially as (all together now) mobile broadband usage soars. "We consistently underestimate the growth potential of new connectivity," Stephenson said.
Don't shrug off emerging economies, particularly Latin America, advised Iñaki Urdangarín, international chairman for Telefónica. Developing countries' economies are bouncing back from the recession faster than their more developed counterparts, he said. That spells opportunity for new services, such as Telefónica's mobile banking service, O2 Money, which extends financial services to the 70% of Latin Americans who don't have access to banking systems, Urdangarín said.
Samsung is working toward its "Smart Life" initiative, trying to integrate end users' personal and professional identities and needs into one device, said J.K. Shin, president of South Korean vendor's mobile communications business. "The future is [the] smartphone," Shin said. "[But] without content, we will never give consumers what they want — a device that gives them the ability to do everything on the go."
Samsung showed a quick series of end-user interviews, asking them what they wished their smartphone could do, including — function as an ATM, change the kitty litter and "get me girls' numbers, like, automatically." Personally, I'd be most impressed with #2.
---
March 4, 2010 11:51 AM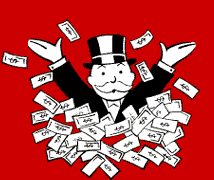 If sending comedian Ian Bagg to do his best Jay Leno impersonation on Hollywood Boulevard isn't enough to charm potential Sprint customers into jumping on its 4G train, the third-place wireless operator is about to make its execs hustle a little harder to court would-be WiMax customers. As the Kansas City Business Journal spotted in Sprint Nextel's SEC filings, Sprint's board is no longer doling out feel-good bonuses and instead cracking the whip…
Top executives will be graded on those guidelines, with 45 percent of the score based on net service revenue, 25 percent based on adjusted operating profits, 20 percent based on retention of annual contract (postpaid) customers and 10 percent based on the number of customers signing up for Clearwire Corp.'s fourth-generation wireless Internet service, which Sprint resells under its brand.
As the Journal points out, half of the bonuses last year were based on (more forgiving) adjusted operating earnings. The other half was new postpaid customers and call center volume (via FierceMobileBroadband).
Sprint is also getting a bit scrappier in its marketing — going directly after rivals AT&T and Verizon Wireless. Interestingly, they're bringing the discussion around price, which as telecom consultant Tom Nolle points out in this week's news, isn't going to do much anymore to prevent mobile churn and win new customers.
Unless you've been living under a rock, you've probably seen this commercial featuring CEO Dan Hesse that debuted this week touting Sprint's $69.99/month all-you-can-eat voice, data and text plan:
[kml_flashembed movie="http://www.youtube.com/v/kveFm-z_EQ8" width="425" height="350" wmode="transparent" /]
When I spoke this week with John Carney, Sprint's senior vice president of consumer marketing, he said Sprint jumped at the chance to turn the marketing war into one about price after Verizon and AT&T made a big to-do in January about cutting their unlimited plan prices.
"In some ways, AT&T and Verizon are helping us because they made the decision to move the dialogue into the discussion around rate plans," he told SearchTelecom. "That's a place where we feel very comfortable playing in."
---
February 12, 2010 4:42 PM
Yup, we all heard — Google is getting into the broadband business. Are the lobbyists having any trouble finding FCC doors to bang down with all that snow blanketing D.C.?
We've seen a few surprising signs lately that Google is trying to move into Telco Town. In the wake of the iPad snarkfest, how soon have we forgotten the media flop that was the Nexus One? (Sorry, Team Googs, but I think Apple successfully stole the new product release show that week)
What went wrong there? Oh yeah, Google sort of forgot they might have to provide customer service for a device they sell, which makes it all the more interesting that they're staking their claim in the service provider (emphasis intentional) market.
Call me a conspiracy theorist, but it seems to me this might be rooted in the Google Voice/iPhone flap from last year, when Apple rejected/conveniently never approved the Google Voice app for the iPhone (allegedly for aesthetic reasons, but we can all see why Apple's partner with the iPhone, AT&T wouldn't have been eager to have customers use their unlimited data plans to make calls and never worry about voice charges again).
Granted, Google is only looking at fiber in the ground now… but if Google leverages this into a wireless network, who are they going to answer to? Who's going to stop them from taking everyone's voice customers?
(Image courtesy of adrants.com)
---
February 9, 2010 12:53 PM
The rumors are all over the place. T-Mobile USA may be pushed out of the cozy Deutsche Telekom nest to fund its own build-out with an IPO. Either that or a possible Sprint acquisition. That's a big either/or. Everyone who's anyone is talking…including The Wall Street Journal and Business Week (so you know we're talking serious business story here). As brother-blogger Tom Nolle says, T-Mobile is a valuable property that's beneffiting from smartphone madness.
The payoff would be for DT investors who have watched a stock downslide even as DT spent almost $3 billion in 2009 building out T-Mobile's 3G network in the U.S. to keep customers from migrating to AT&T and Verizon Wireless – who are so busy dissing each other they never even mention T-Mobile.</p>
DT reported a loss of 77,000 U.S. mobile customers in Q3 2009, when the company said the T-Mobile USA network covered 167 million people. The goal is to reach 220-230 million when the expansion is done. And that must mean IPO to come up with the cold cash.
---
February 8, 2010 12:13 PM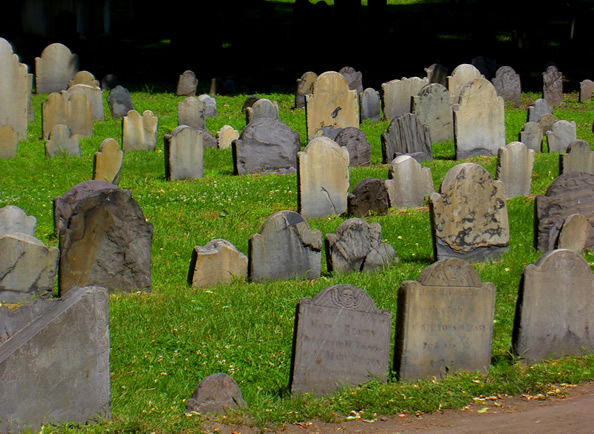 Update: Ut-oh. Looks like the cat wasn't supposed to be totally out of the bag. A TIA spokesman called back shortly after our original post went live to retract the interview offer with the organization's president, saying TIA didn't anticipate the media flood that followed the news and that it wanted a few days to clarify its message. I guess 'we're wasting our money' wasn't quite the message they wanted to convey?
—
This just landed in my inbox:
SHOW MANAGERS, ASSOCIATIONS DECIDE SUPERCOMM SHELVED FOR 2010

(WASHINGTON, DC/ARLINGTON, VA/NORWALK, CONN/BETHSEDA, MD; February 8, 2010) EXPOCOMM Events LLC has elected not to renew the contract to manage a SUPERCOMM event in 2010 after careful review and counsel with co-owning SUPERCOMM associations, TIA and USTelecom.

The SUPERCOMM co-owning associations have also decided against producing a SUPERCOMM event in 2010.
Waiting on a call back from Telecom Industry Association president Grant Seiffert, but a TIA spokesman Michael Snyder told me this:
"[Both organizations] decided to not to do the show this year because [running the show] would be a loss to the board… It would lose money."
USTelecom and TIA each own 50% of EXPOCOMM. Snyder said TIA feels its funds "would be better suited to be used elsewhere."
Although the news it surprising, it's not a total shock. Was it the economy? Maybe. But most people I ran into at last year's Supercomm (or those I spoke to who chose not to attend) said the show has gone downhill in recent years.
Take note of the wording — "shelved for 2010." It implies that this is temporary, but we find that hard to believe. When a horse breaks its leg, it isn't usually given painkillers and a cast–it's euthanized. Sounds to us that these industry groups may be putting down Supercomm for good.
---
February 1, 2010 12:13 PM
Internet users may be willing to wait 2 seconds for a page download if they want to buy something, but 34 seconds? Please! Don't make us abandon our shopping carts!
So maybe mobile shopping isn't ready for prime time. We're not saying that, Keynote Competitive Research is, given the results of its 2009 in-depth holiday shopping seasons survey on the performance of leading mobile Web sites. Keynote measured 10 well-known sites (yes, that includes Amazon) from Nov. 18, 2009 through Jan. 4, 2010. In spite of being heavily optimized for mobile phones, even the best mobile sites take two to three times as long and have much higher error rates than non-mobile sites, Keynote's study showed.
While mobile site optimization isn't under the purview of wireless operators, the Keynote study also has information on which wireless carrier delivered the fastest page load times on average and which carrier network had the highest error rates, according to Keynote's measurements. Its measurements were taken in New York and San Francisco using AT&T, Sprint, T-Mobile and Verizon wireless data connections. Wish we could give you the lowdown on carrier networks, but we didn't pay the big bucks for the survey results.
---
January 26, 2010 4:29 PM
Attention please. An announcement by the Number Resource Organization is causing a flap around the Internet. The news flash? Less than 10% of IPv4 addresses remain unallocated, which means the long-discussed move to IPv6 really has to happen. Anyone who's ever planned a network knows that overhead of less than 10% is a problem. But wait…have we not been discussing this for a gazillion years, or at least five?
Editorial comments aside, the NRO officially represents the five Regional Internet Registries that oversee Internet number resources. This came from the NRO:
This is a key milestone in the growth and development of the global Internet," noted Axel Pawlik, Chairman of the NRO. "With less than 10 percent of the entire IPv4 address range still available for allocation to RIRs, it is vital that the Internet community take considered and determined action to ensure the global adoption of IPv6. The limited IPv4 addresses will not allow us enough resources to achieve the ambitions we all hold for global Internet access. The deployment of IPv6 is a key infrastructure development that will enable the network to support the billions of people and devices that will connect in the coming years," added Pawlik.
So despite previous statements about the need to switch to IPv6, NRO reiterates that This is not a test. Repeat, this is not a test, For any carriers that haven't made the change (and you know who you are), you know every new mobile phone needs an IP address, every laptop, every netbook…you get the idea. The countdown to IPv6 is serious this time. More about the NRO.
---
January 22, 2010 10:07 PM
Filed under: Weird Moments in Telecom PR.
Just at the tail end of 2009, a few editors here were sent the same pitch (from a PR agency that shall remain nameless) with an intriguing subject line: Briefing Request? Why LTE Won't Happen This Year….
Aside from the fact that 1) the year was practically over, 2) forgiving what was perhaps a typo ("this" instead of "next"), AT&T and Verizon Wireless have each said they are planning for full deployment in 2013 (with maybe a small roll-out at the end of 2010 in some select markets), it intrigued us all the same.
We were offered a briefing with someone from Spirent Communications, a telecom testing lab, who "would like to give you a wireless telecom insiders' view why despite their claims to the contrary, carriers will not be able to deploy LTE and 4G in 2010 as has been widely reported."
Fast forward to Wednesday, and this arrived from Verizon Wireless:
VERIZON WIRELESS CHOOSES SPIRENT TO PROVIDE TESTING SOLUTIONS FOR THE CERTIFICATION OF LTE DEVICES

BASKING RIDGE, N.J., and SUNNYVALE, Calif. – Verizon Wireless announced today that the company has selected Spirent Communications as a provider of testing solutions for the certification of devices that will operate on the nationwide 4G Long Term Evolution (LTE) network that Verizon Wireless is building on the Upper 700 MHz C-Block spectrum.
Um, I wonder if they know how their vendor really feels…
---