---
May 24, 2010 7:58 PM
Talk to David Hashman about how to build out and finance fiber to the home (FTTH) and you know you're talking to someone who has drawn the plans for the trenches, been in the trenches, and knows where the fiber is buried (couldn't pass up a lame criminal organization joke). Even if you're Verizon, fiber to the home is one tough business, with the added incentive of no guarantees when it comes to getting your investment back from customers who want to pay higher prices for walking toward the light of your services.
Let's review. Verizon' says FiOS is on track to pass 18 million homes by the end of 2010. The cost for that effort is $750 per customer to wire a neighborhood and another $600 to extend the fiber to an individual home. So with a per customer investment of $1,150 up front, Verizon FiOS has a 28% overall uptake rate. And its FTTH service can't command higher prices because of DSL and cable competition.
How does FTTH work if you're not Verizon? This week Hashman analyzes FTTH business models that might actually help the U.S. reach the FCC's broadband goal of having 100 million homes with affordable access to to 100 Mbps of download speed. Hashman looks at the FTTH scenario for greenfield builds, government funding and municipal/private partnerships. Check out the numbers and the potential.
April 26, 2010 11:34 AM
You can learn a lot from another carrier's problems, and in this example, wholesaler 360networks provides the case in point. Faced with TDM-to-IP translation problems that degraded voice call quality, the wholesaler replaced manual diagnostics with passive test probes in its optical network. The result? A 50% cut in mean time to repair (MTTR) and improved optical network monitoring. SearchTelecom.com's Jessica Scarpati walks you through the probing solution.
---
April 26, 2010 11:21 AM
Not all that much is new in the WAN optimization market lately, except for how to actually deliver capabilities to enterprise customers, and there the changes are major. The expanded opportunity for telecom carriers is selling WAN optimization as a managed service, but with the opportunity comes four caveats that carriers have to deal with or risk losing the business.
In this week's featured article, we look at those four emerging enterprise trends that will make or break a service provider's WAN optimization managed services offerings. From application SLAs to TCO concerns, vendor equipment shelf life and management tool sets, TRAC Research Principal Analyst Bojan Simic outlines the four steps to keep providers out of pain.
---
April 21, 2010 6:08 PM
Holy IPv6! The RIRs sent their Q1 data to the NRO, and the results show a lower IANA free pool of IPv4 addresses than expected, especially since APNIC (you know, the Asia-Pacific RIR) allocated almost 24 million IPv4 addresses – an historic high. Oh, and for only the second time ever, LACNIC issued more IPv4 address space than ARIN. Check out the new Internet Number Resource Status Report if you don't believe me. As a side comment, that's a whole lot of acronyms to follow.
To translate for the IPv4-challenged, the bottom line is that the Number Resource Organization (NRO) found that demand for both IPv4 and IPv6 addresses continues to grow. The five global Regional Internet Registries (RIRs) oversee the allocation of all Internet number resources, and their collective Q1 results show that the Internet Assigned Numbers Authority (IANA) free pool of IPv4 addresses are down to 8.5%. That's because IP-enabled devices are snowballing, and many of the IPv4 address requests are coming from developing countries with populations coming online quickly. Even since the report came out, unallocated IPv4 addresses are down to 7.8%
But wait. Isn't everyone transitioning to IPv6 now because it's urgent? The five RIRs saw an increase of almost 30% the amount of IPv6 address space in 2009, which is an encouraging sign that the transition is happening. Whew. No one wants the Internet to fall down. Check back for detailed IPv6 transition issues facing telecom carrier when we talk to ARIN President and CEO John Curran.
---
April 19, 2010 11:34 AM
You'd think the wild growth in mobile device traffic would mean wireless operators are in the money, as the popular Depression song said. But the stress that traffic is putting on wireless networks is causing depression instead because the money isn't rolling in. So much content can be accessed for free on the Internet that operators find themselves in the lose/lose situation of investing billions to upgrade their infrastructure to 4G when the payback isn't clear.
Wireless network planning is more critical now than ever, and telecom consultant Tom Nolle takes a thorough look at the issues and potential solutions in a two-part article on how the
mobile appliance explosion is changing mobile network planning, especially when operators have to calculate how much to invest in new technology if the ROI is marginal.
And things are getting curiouser and curiouser as the broadcast industry is hatching plans to target mobile devices with more content, which may take some of the pressure off wireless networks. Catch up on why broadcasters are suddenly embracing that idea.
---
April 15, 2010 2:24 PM
Sometimes telecom'ers forget that the broadcast industry is also subject to FCC whims, um, I mean regulations, and that it spends as much time trying to pacify the agency beast and positioning with the media as telecom carriers do. My case in point is the new joint venture of a dozen major broadcasters — including Fox, NBC, Gannett and News Corp. — that will deliver live and on-demand mobile programming by pooling their existing spectrum.
Who could disagree with this noble effort? Delivering programming to mobile devices is a good line of business, but the venture isn't all about that. What's really going on is that is one of the FCC's proposals in its national broadband plan is to take back as much as 40% of broadcast spectrum because wireless needs it. This makes broadcasters cringe, of course, but they're taking the high road on looking cooperative instead. Historically, it works out better if the market in question suggests a plan rather than being ordered to do so, and in the process they look like concerned citizens. The broadcasters said they will provide the spectrum and kick in the content, marketing, and cash investments to drive its growth. Really good citizens.
Are broadcasters against any FCC plan to reclaim spectrum to instead help wireless broadband? TOTALLY. Broadcasters would rather use any additional spectrum for more digital and HD channels. But the FCC's saber-rattling has them making a good show of extreme interest in mobile TV. Would this be good for broadcasters, wireless operators and mobile users? You betcha. Broadcasting to mobile devices would take some of the heat off wireless network congestion and mobile users want more content.
It could be a win-win. But will it make the FCC forget its spectrum reclamation project? Doubtful. Democratic FCCs are notoriously activist, and I don't think one joint venture will make it all go away.
---
April 15, 2010 12:44 PM
Not everythin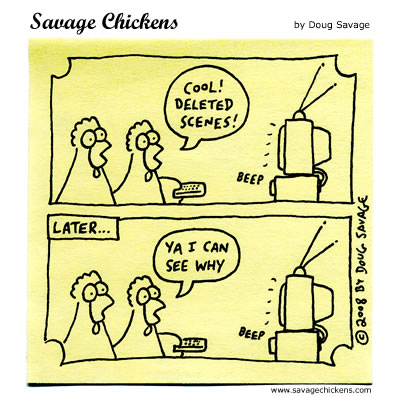 g that goes into a SearchTelecom news story makes it off the cutting room floor. Unlike our exhaustive guides and point-by-point primers, you can read our news in under 10 minutes and get all the key insight into broader market trends.
The bad news is this means not everything makes the cut. But the good news is twofold: 1) Because we try to give you the most interesting and relevant news and analysis, a lot of what gets left out is extraneous and boring (PowerPoint presentations make your eyelids droop? Yup, us too, so we thought we'd spare you); and 2) When we do have some of the cool stuff that maybe got cut for space, you can catch them on the blog.
When I sat down with Ruckus Wireless CEO Selina Lo at CTIA Wireless a few weeks ago to talk Wi-Fi and 3G offload, we covered a lot of ground (and I finally learned the story behind that Ruckus dog). Without further ado, here's some "deleted scenes" from our conversation that you won't find in this week's Q&A…
---
April 12, 2010 11:38 AM
Even while telecom carriers are still installing 40G DWDM optical links in their networks, service providers already have their collective eyes on the prize that is 100G optical networking. Search around and it's easy to find theoretical white papers and product descriptions for 100G vendors, information on preliminary trials, and the like. But how about the real nuts and bolts on a technology that will cost a lot to deploy, yet a real market for it may take years to develop.
Who better to bring rational thought, projections and analysis to the subject than optical networking expert Dr. Ray Mota, managing partner of ACG Research. In his new, three-part expert lesson on 100G DWDM optical networking transport, Mota discusses 100G systems requirements, the history of 100G development and the technologies that will enable it. Along the way, he looks at standards development, the challenges of performance trials and where he sees the market going.
Don't miss any of this must-read guide on 100G DWDM development:
---
April 6, 2010 3:53 PM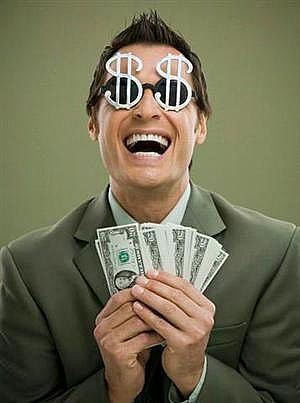 Recession? What recession? AT&T scoffs at the suggestion, releasing a $1 billion spending plan to feed its cash cow —  its business services, which grew its fourth quarter revenue by 17% year-over-year.
The usually demure telco surprised us by opening its play book for all to see (us to AT&T: keep it up!). The spending plan is broken down (with lots and lots and lots of bullet points) into five main objectives:
* Scaling application services
* Enterprise mobility applications
* Vertical industry focus
* Enhancing small business
* Global network expansion
"Despite the continuing challenges of today's economic environment, we continue to deliver on our commitment to provide companies with the network-centric capabilities and applications they need to enhance their operations," said Ron Spears, President and CEO of AT&T Business Solutions.  "IP-based solutions and applications have become ever more important to companies aiming to take their productivity to a new level while transforming their operations to adapt to their customers' changing needs."

Including this year's planned investment, AT&T will have invested more than $4 billion since 2006 in business-focused network, systems and applications to provide a globally consistent set of robust and highly-secure services to the more than 3.5 million business customers it serves.

AT&T is capitalizing on the ongoing shift in network traffic from voice to data and video — and more importantly to IP-based data and video — as customers migrate from legacy data networks to MPLS-based virtual private networks and managed applications.
Get AT&T's shopping list.
---
April 6, 2010 11:05 AM
Telecom
"Net neutrality" advocates took a body blow today when the U.S. Court of Appeals for the District of Columbia Circuit gave the FCC a big thumbs' down on having the authority to prevent Comcast Corp. from limiting Internet traffic from high-bandwidth file-sharing services.
The 3-0 ruling from the three-judge panel may have only concerned an FCC Comcast ruling (click here to read the court's full opinion), but the bigger issue is whether the FCC has the power to regulate how ISPs manage their network traffic. And it seems that's a negative. The ripple effect leads to the question of whether the FCC has the authority to declare that all broadband traffic is created equal – which would effectively nix tiered services that offer higher profit margins.
The decision overturns a 2008 FCC order that Comcast should cease and desist blocking subscribers' peer-to-peer (P2P) file sharing applications (remember that this was under the Bush Administration's FCC, but the ruling will affect the Obama FCC's National Broadband Plan.
The court decision is also a set-back for members of Congress who want to usher in net neutrality. FCC Chairman Juilus Genachowski said he wants to try to reclassify the broadband plan as a Title II service in communications law, which means the FCC would have authority to create regulations. Broadband is currently classified as Title 1 (in plain English that means the FCC doesn't have the authority to regulate it).
Can we hear corks popping in the Washington office of major carriers? For once, AT&T and Verizon were siding with the likes of Comcast. But savor the moment; it won't last long.
---