---
March 31, 2011 10:30 AM
I'm not sure enterprise "corridor warriors" are going to camp outside Best Buy with their Herman Millers to get the first BlackBerry PlayBooks when they go on sale on April 19 — this isn't a new iPad launch, after all. But the PlayBook tablet buzz is in full swing, and the critiques are piling up. And wireless operators selling them need to be clear on why the PlayBook might appeal to the enteprise buyer beyond traditional BlackBerry IT acceptance.
In short, the PlayBook will definitely not make your BlackBerry smartphone obsolete; you'll need it for native email, calendar and contacts until a future software update extends those capabilities to the larger PlayBook. That's vexing to many reviewers, even though the evolving smart device market indicates that having one device for everything is a concept that has gone by the wayside.
But for its particular business-oriented audience, it appears that RIM definitely got the size of the PlayBook right. If the PlayBook is to be used as a business tool (in addition to a personal entertainment device while not on the job), size definitely matters.
Enterprise uses for tablets are just beginning to develop, and will no doubt proliferate in the coming months. According to recent surveys, it is the form factor of the 7-inch PlayBook, not the 9.7-inch iPad, that appears to be perfect for tucking into a coat pocket, back pocket or some other kind of pocket.
Seven-inch tablets are for "corridor warriors," which, as I understand, are roaming office workers without the wheels of a road warrior. CIMI President Tom Nolle, whom we have already deemed a mobile behaviorist when it comes to tablet use, says these corridor warrior types roam hallways, not highways.
According to Nolle's enterprise surveys, collaborative processes slow if corridor warriors aren't routinely at their desks. "It's not a good assumption that people in the same office can get together, so a 7-inch tablet would give a worker the ability to read and approve a document," he said.
But tablets may work best for people who are "approvers" rather than "producers," because approvers have to look at documents, but not necessarily type in a lot of information. Soon we'll see how the corridor wars play out with enterprise IT PlayBook support.
March 21, 2011 11:35 AM
It'll be hard for any vendor or carrier at CTIA Wireless this week to trump the bombshell that AT&T and T-Mobile USA dropped on Sunday — that the No. 1 wireless carrier in the U.S. is acquiring the No. 4 carrier for $39 billion.
It seems that few industry pundits saw this coming, as much of the chatter over the past two weeks has been about a possible merger between T-Mobile and Sprint. But that oft-rumored relationship reportedly stalled over how much Sprint was willing to pay for T-Mobile, which was most likely between $15 and $20 billion, according to Bloomberg News. AT&T has at least doubled that with its bid. Roger Etner over at FierceWireless also raises an interesting point — that this was the merger hiding in plain sight, seeing as AT&T and T-Mobile share more technology genetics than Sprint and T-Mobile.
The deal sets up AT&T to add 46.5 million more subscribers to its existing 247.5 million. The two networks would make coverage available to 95% of the entire U.S. population, according to AT&T. Whew.
What about those digs T-Mobile has been aggressively taking at AT&T in its marketing for HSPA+? Particularly those highlighting its ability to do video conferencing over 4G (well, T-Mobile's definition of 4G).
[kml_flashembed movie="http://www.youtube.com/v/3KmfXupi9cg" width="425" height="350" wmode="transparent" /]
OK, fine. This probably isn't as serious of an issue as what regulatory hurdles this deal may bump into, what it means for T-Mobile customers and the implications for Sprint's future. But that first board meeting? Awwwkward.
---
February 4, 2011 4:26 PM
A hacker is no longer just a grungy guy in his mom's basement who takes down websites to impress his friends. Cybercrime has become more like Ocean's Eleven — organized, sophisticated and money-hungry crooks going after high-profile targets. They probably don't all look like George Clooney and Brad Pitt, however, so be on the lookout for more than dashing good looks.
[kml_flashembed movie="http://www.youtube.com/v/xieFd1fgD-M" width="425" height="350" wmode="transparent" /]
These thugs aren't so much after you as they are your customers. But because carriers operate data centers for managed hosting, cloud or other managed IT services, service providers are once again caught in the crossfire.
---
January 31, 2011 9:00 AM
So much has been written about cloud technology, cloud servers, cloud hosting, cloud services, cloud architecture, cloud storage, cloud yoga, clouds on ice. But how much do we hear about cloud databases? Not enough. Yes, Amazon and Rackspace offer cloud database services, and some other cloud providers are jumping into the Database as a Service arena, but it's a complicated business that takes most providers out of their comfort zones.
It's time to change that, people, because what do cloud applications need to keep paying customers happy? That's right…data. And data lives where? That's right…in databases. Beyond the mundane trivialities like "applications need data," something else will ignite cloud provider interest in DBMS capabilities and Database as a Service — they're likely to become cloud differentiators this year as the cloud falls to earth and gets real.
No matter what kind of cloud service you're offering now or plan to offer, you're going to need a well-considered database strategy. And because we're here merely to serve, our featured article this week is on growing your cloud services by planning your database strategy No no. You don't have to thank us; we're just trying to help.
---
January 28, 2011 12:58 PM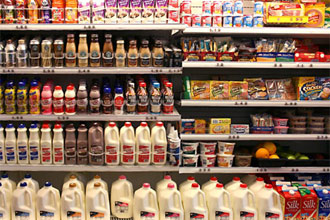 I used to have an editor that often made this crackpot comparison of the news industry to dairy farming. People always need milk, he said. They could either buy the cows themselves, raise them, feed them and milk them every morning — which took more time and money but usually delivered a better product — or they could swing by 7-Eleven and pick up a half-gallon for a fraction of the time, energy and price (and quality, most likely). No matter how they got it, people needed milk. He felt this way about print and online journalism. I'm not sure the metaphor translated perfectly, but his point was that although our method of delivery might change, news would always be in demand.
I think Verizon just showed today that it's going to 7-Eleven.
With the announcement of its pending acquisition of Terremark Worldwide Inc, a global managed IT service and cloud provider, Verizon signaled that its cloud strategy will be focused more on building services on top of the cloud than wasting time and money on building clouds themselves.
Verizon COO Lowell McAdam indicated as much on a conference call with analysts Friday morning, as reported by Steven Russolillo of Dow Jones Newswires:
Verizon said it sees a tremendous growth opportunity in Latin America, particularly in Brazil where Terremark already has a strong presence.

"This is a classic make or buy decision," McAdam said. "By the time you build data centers and then outfit them… it takes time. And to be honest, that's not our core competency," which led to Verizon's decision to pursue Terremark.
SearchTelecom site editor Kate Gerwig and I recently spoke with Verizon about its cloud strategy for 2011 (though now I wish we had waited a week). Patrick Verhoeven, manager of cloud services at Verizon Business, emphasized Verizon's two decades of experience in the data center — but not from an infrastructure perspective. Telecom operators will differentiate and succeed in the cloud by adding value on top it, through products such as Verizon's application and security management services, Verhoeven told us.
"Unlike some of the other pure-play cloud service providers out there, like Amazon and others, we view cloud as a means to an end. The end game is not cloud," he said. "We own the network. We have one of the most robust security practices in the industry,  and now we have one of the most robust IT practices…. That's what's unique about the telcos."
As we recently reported, telecom outsourcing for cloud infrastructure may also make sense for some operators, depending on whether their needs are greater in build-out or day-to-day management. But I think at least for now, the market's eye is on which cloud provider is next to be gobbled up in, as Forbes' Eric Savitz puts it, telecom's data center feeding frenzy.
---
January 24, 2011 1:39 PM
When content delivery networks (CDNs) were created in the 1990s, the idea was to store content closer to the user because the Internet had made it possible for average users to access … drumroll … bandwidth-intensive content. When you think about the amount of content that people were worried about locating closer to users back in the last century, their concerns look adorably quaint. And if CDNs were a good idea then, they're essential now.
In terms of their original purpose, I can only channel Peggy Lee singing her 1969 hit, "Is That All There Is?" And due to the video deluge, content delivery networks have a bigger role to play, so don't you worry, Peggy Lee.
A new day has dawned for CDNs, and service providers are linking them to strategies to monetize video content and improve the mobile video experience. Here to tell you about the new CDNs and what capabilities service providers need from them is telecom consultant Tom Nolle, who is pulling out all the stops as he jumps from peering issues to customized video metadata to mobile network tromboning to explain the new capabilities CDNs need to help operators serve a broader footprint with video.
---
November 30, 2010 9:11 AM
Comcast customers throughout the Eastern seaboard (full disclosure: this writer included) collectively wailed in agony Sunday night as their fantasy football scoreboards stopped refreshing and Justin Bieber's YouTube video streams ground to a halt (full disclosure: I was doing neither… no, really) when the cable operator's home Internet service went kablooey.
Like everyone else from Boston to Baltimore affected Sunday night, our digital voice and cable TV services were working fine. I've sat on hold with customer service enough times to know that I should try resetting the router and modem before I assail some poor call center agent for their lousy service. Sure enough, all that unplugging and plugging got us nowhere. My first call to 1-800-COMCAST was disconnected, and subsequent calls over the next hour or so kept giving me a busy signal. Guess their call center software had a hernia too.
I hate being a cliche consumer of social media, but lacking any way to reach customer service, I got my answers by doing a search for any mention of Comcast on Twitter via my smartphone. In addition to the reports of major outages in Boston and Baltimore, hundreds of tweets flooded the page from equally aggrieved customers in New Hampshire, Vermont, Virginia and D.C. experiencing the same issues.
---
October 20, 2010 7:23 AM
Foregoing a clever yet incomprehensible name, Cisco announced a new straightforward Traffic Packet Optimization (TPO) service that combines deep packet inspection (DPI), integrated intelligence and value-added services on its ASR 5000 multimedia core platform. The purpose? Helping wireless operators speed end-user downloads and reduce bandwidth needs by using software to optimize wireless packet traffic in the platform without having to offload to load balancers and provisioning servers that could slow down delivery.
A better mousetrap kind of announcement that speaks directly to congestion and bandwidth issues faced by wireless operators, TPO is designed to better manage data by adapting traffic to accommodate dynamic network conditions. Cisco said TPO can potentially reduce the amount of traffic on a wireless network by up to 50%. The software solution also uses compression techniques to reduce the size of text-heavy HTTP traffic and optimize transmission control protocol (TCP) traffic. Optimizing traffic can reduce mobile backhaul costs.
"Cisco TPO is a valuable tool that does two very important things: It allows mobile operators to enhance the end-user experience while improving bandwidth utilization at the same time," said Daryl Schoolar, principal analyst, wireless infrastructure at Current Analysis.
Cisco said wireless operators have been testing the new service, but it could not announce customer wins at this time.
The TPO advantage to consumer and business users is faster mobile video, Internet and cloud computing services, while the advantage to wireless operators is reducing traffic loads on their networks.
Ashraf Dahod, Cisco's senior vice president and general manager of Cisco's mobile Internet technology group, discussed TPO briefly in his keynote address at the 4G World conference in Chicago on Tuesday. Dahod was the founder and CEO of Starent Networks Corp., the mobile packet core specialist acquired by Cisco a year ago for $2.9 billion.
To increase revenue, Dahod said one way wireless operators can improve profitability is by reducing capex and opex by optimizing their networks through a combination of techniques including offload, optimizing video and adapting multimedia traffic (called transrating) – a message that would highlight the need for the TPO service, which had not yet been announced.
Andrew Capener, director of marketing for Cisco's Starent Networks division, said TPO can reduce a 1.2 Mbps text-heavy mobile page to 250 kbps, which can be delivered faster and use much less bandwidth. "It's one of those simple things that has a big impact. TPO can reduce HTTP and TCP traffic," he said.
As for charges that the software solution could slow performance by overtaxing processors, Capener said Cisco's TPO service was tested in a recent European Advanced Networking Test Center and showed zero performance loss.
---
October 18, 2010 8:37 PM
Mobile backhaul equipment is having a good season due to early 4G LTE deployments and continuing HSPA/HSPA+ deployments. The latest Infonetics Researchmobile backhaul market analysis shows 36% year-over-year growth in Ethernet-based equipment and services, which is expected to reach $4.8 billion this year — a full 80% of total backhaul spending.
Infonetics co-founder Michael Howard said he sees no slowdowns for Ethernet in the foreseeable future now that packet timing and synchronization improvements have been made. Howard noted that 100 global operators are deploying a single IP-Ethernet backhaul to carry all traffic. At the same time, TDM microwave backhaul spending is declining significantly as Ethernet rises, according to Infonetics' Richard Webb, who analyzes the microwave market and co-authored the report. Webb said he expects the mobile backhaul equipment market to grow to an estimated $8.2 billion by 2014, largely due to Ethernet.
Ericsson leads the vendors in the microwave radio mobile backhaul market, according to Infonetics, followed by Huawei, Nokia Siemens and NEC. In Ethernet backhaul, however, Alcatel-Lucent took the top spot in the first half of 2010 due to its sales of Ethernet cell site routers and gateways, edging out Tellabs, Cisco and Huawei. The Ethernet mobile backhaul market is expected to grow 367% this year alone.
Alcatel-Lucent is understandably pleased with its Ethernet backhaul win, which accounts for 23% of the Ethernet cell site gateway and router market. Timed to coincide with the 4G World trade show in Chicago and the Infonetics Research report, Alcatel-Lucent announced enhancements to its "AnyG to LTE" radio access technologies that support 2G, 3G and LTE. The company added its 7705 Service Aggregation Router-18 (SAR–18) to its mobile backhaul portfolio, a solution that also has unified network and policy management from the radio access network (RAN) to the packet core.
Alcatel-Lucent's Gary Leonard, mobile IP unit senior director of product marketing, said that while the backhaul market is definitely moving to Ethernet in all of its forms and packet IP is replacing TDM and ATM, only 3% of cell towers were connected via Ethernet/IP in 2009. "We think that will jump to 33% by 2013, but that means the majority of existing toward are using TDM or ATM legacy backhaul solutions," Leonard said. "We're shipping more Ethernet ports than ATM ports, but TDM and ATM aren't dying."
Equipment needs to support legacy interfaces, even where there are IP/Ethernet connections available, Leonard added. "Everybody wants to move more traffic at lower cost, but not all cell sites have the connectivity," he said. Clearly introducing a service aggregation router that can handle 2G, 3G and 4G in one box positions Alcatel-Lucent as the vendor that has its eye clearly on LTE, but isn't forgetting that it will take years for mobile backhaul to catch up to the fastest and cheapest technology around.
---
October 14, 2010 3:55 PM
It would be unfair to make blanket characterizations about a region as vast and diverse as Latin America. But we know this much is true: Throughout less developed parts of Central and South America, service providers are seeing an opportunity for mobile services in areas where wireline telecom infrastructure is sparse.
But there are still challenges to entering the market, including the relative lack of undersea cabling to connect the region to the rest of the world. Additionally, returns on investment (ROI) can be slow in emerging economies — particularly as enterprise market opportunities remain immature — and even growing ones are fragile. Some operators also may be turned off by pockets of political instability in some countries.
Not Global Crossing. The tier 1 IP network operator entrenched itself in the Latin American market in 2006 with its acquisition of Impsat Fiber Networks Inc., a private regional carrier, for $95 million. Its 12,400-mile undersea fiber-optic cable system for the region, South American Crossing (SAC), is just one of two systems that cirumnavigate the majority of Latin America, according to the carrier's latest annual report.
Héctor R. Alonso, Impsat's former CFO, now serves as Global Crossing's managing director of its Latin America business unit and spoke with SearchTelecom.com about what opportunities and challenges the market presents for service providers.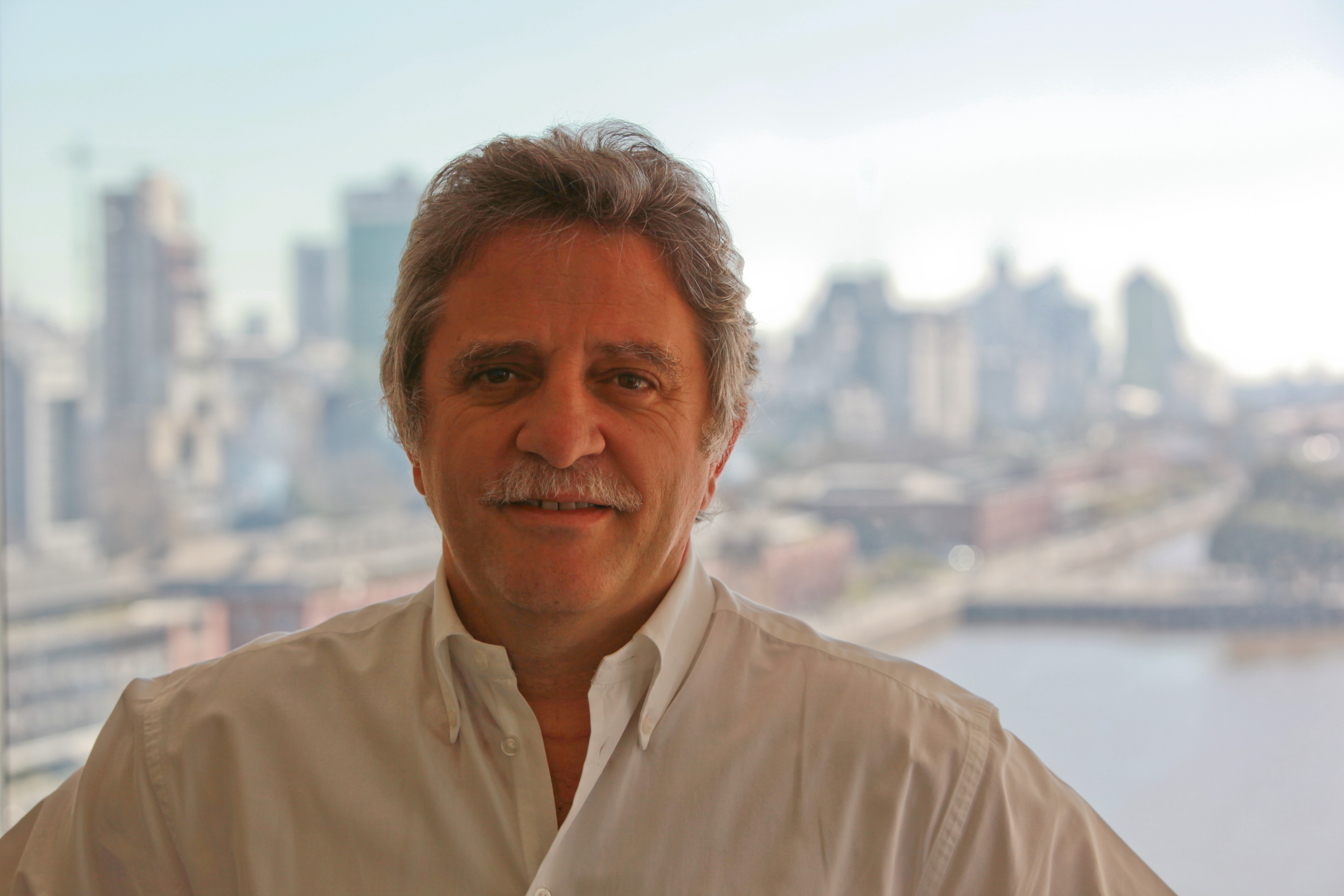 What kind of growth opportunities does Global Crossing see for the Latin American telecom market? What will drive demand, how quickly can we expect the market to mature and what kind of revenue growth do you think is possible?
Global Crossing is very optimistic about the growth of the telecommunications market in Latin America. We see ongoing increased demand for broadband connection and applications, data usage, mobile telephone and VoIP. We've also seen extensive Internet penetration in South America and significant growth in Central America as well, due to the extensive broadband demand.
Demand is being driven by the increased need for convergence of services, such as voice, data and video. Adoption of IP, mobility and increased use of social networks also call for increased broadband penetration which leads to greater opportunities for the telecoms market. The maturity of the market varies from country to country; some countries are in more advanced stages of development because they have greater access to state-of-the-art telecommunications equipment that has led to cost decreases. Others have relatively well developed telecom infrastructures particularly in the urban areas with rural areas lagging behind, a phenomenon found throughout most of the region. We also find some countries have benefited from large private investment of mobile, fixed lines and long distance telephony, which has helped increase growth as well.
---