---
January 26, 2009 6:15 PM
[kml_flashembed movie="http://www.youtube.com/v/MGTWmrnPdgk" width="425" height="350" wmode="transparent" /]
"Things are right dead all over" — Vulture from Disney's The Jungle Book
Nortel Networks hasn't made its groundbreaking (or hopefully at least ground shaking?) reorganization announcement yet, so breathing room is still tight for the beleaguered Canadian telecom equipment manufacturer, and the vultures are still circling.
In addition to the F5 buyback program we reported earlier, Extreme Networks is licking its chops at the thought of gobbling up some Metro Ethernet market share. Peter Lunk, senior director for Extreme's Service Provider Marketing, gave us this statement:
We believe Nortel's Metro Ethernet Networks (MEN) division contains competitive products and significant intellectual property, and as a result it could be sold as part of the larger Nortel restructuring. The key asset in the division is likely the optical group, which has made good progress on 40G and 100G WDM systems.

Ever since the MEN was reported as up for sale in September, Extreme has seen Nortel's Ethernet switching customers start to evaluate alternative vendors given the uncertainty around the future of the NT product line. These Service Providers are looking for Ethernet to support the build-out of their Carrier Ethernet service offerings, including business services consisting of Ethernet VPNs and wireless Ethernet backhaul.

This provides a great opportunity for Extreme Networks as we continue to invest in this market segment and provide these service providers a migration path that does not require a change in their network architecture.
Circling indeed, but now it seems the only people asking each other "What do you want to do?" are Nortel's customers, which have assurances of continued equipment manufacturing but are still left in a bit of a lurch while Nortel takes the next 80 or so days to sit and strategize under the watchful eyes of its creditors.
January 26, 2009 2:15 AM

President Barack Obama promised a bipartisan effort, and in terms of his cyber-security strategy, so far the plan looks remarkably like the 2008 plan recommended by a bipartisan group of computer security experts. The focus is to protect U.S. networks from cyber attack and to increase investment and research on cyber security.
You know that means network regulation to combat cyber crime and increase computer network security, among other things. The new Administration wants to partner with industry to secure personal data stored on government and private systems, with a standard that secures data across industries.
The new Administration's cyber-security plan hit the Whitehouse.gov website as part of a policy document on homeland security. It's reassuring to know that the first Blackberry-carrying president believes cyber infrastructure is a strategic asset and may create a national cyber advisor who will report directly to him (hopefully in person, since cyber-impersonation is easier than anyone wants to think, according to security expert Bruce Schneier in his Crypto-Gram newsletter).
What else? The Administration wants to work with industry and academia to develop and deploy a new generation of secure hardware and software, work with the private sector to establish tough standards for cyber security and physical resilience, and a number of additional business and personal security.
Telecom industry lobbyists are no doubt loading their briefcases to make the case for what they want, as well as what they can live with. Stay tuned.
---
January 23, 2009 8:01 PM
Not a day goes by that I don't wish my landlines — both in office and at home — could do half as much as my BlackBerry Curve, or even do any of the variety of fantastic tasks that your basic feature phones breeze through. Why do I still have to dial digits to call someone? What is this, the 20th century?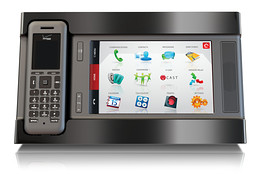 Hot on the heels of the leaked information that Verizon's launching a home femtocell service, Verizon formally announced another dig at traditional landline providers, including their own pseudo-parent company Verizon, with the launch of the Verizon Hub.
The Verizon Hub hopes to be a house superphone, connecting to a broadband Internet connection to bypass landline fees while tying the user experience closely with what they're used to from the Verizon Wireless phones, including services such as VZ Navigator, Chaperone, text, picture and video messaging, and even access to Verizon's multimedia V CAST offerings.
See the full official press release after the jump.
Continued »
---
January 21, 2009 10:04 PM
The little black box will puke out a cloud of CDMA covering up to 5,000 square feet of domicile with support for up to three simultaneous calls — enough for you, the hubby / missus, and little Joey / Susie to all be yapping away at the same time. Like Sprint's solution, the Wireless Network Extender uses GPS to verify that you're not creating little tiny Verizon networks in Laos, Kenya, or Uruguay and plugs into the internet source of your choice via Ethernet.
Gizmodo and its commenters appear to have mistaken the purpose of including a GPS in both this model coming out from Verizon and Sprint's Airave. The CDMA network protocol that both cellular carriers use requires a GPS signal for each base station as part of network timing.

It's unclear how critical GPS reception is to the femtocell, given that a poor cellular signal and poor GPS reception would seem to go hand in hand. But the included 23-foot "external GPS antenna and antenna cable" might provide some clue.
---
January 19, 2009 6:21 PM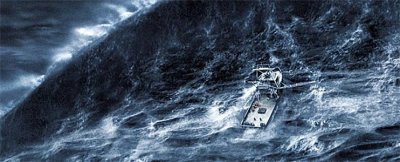 Infonetics Research's latest whitepaper looks at the "perfect storm" that is forcing mobile operators to upgrade their networks and their business models, even if economic conditions would normally dictate otherwise, and offers strategies to cope with the changes (but you'll have to download the whitepaper for those).
This free whitepaper download on the Mobile Internet Transformation looks at the four mobile broadband trends that are presenting as many problems as they are opportunities for operators.
So what's driving the 400%-to-800% year-over-year traffic increases in some locations?:
Rapid growth in high-speed mobile broadband services based on HSPA, EV-DO and WiMax
The proliferation of devices that eat bandwidth, including a new generation of smartphones
Web 2.0 applications that have transitioned to the wired world (think Google Maps and YouTube)
Flat-rate data plans from mobile operators that have speeded consumption of mobile data. Added issue? Unlimited plans spur the need for solutions that help operators deploy and monetize differentiated, premium services.
The bottom line? Waiting out the recession could result in the "Perfect Disaster."
---
January 15, 2009 5:10 PM
What would have been unthinkable only a few years ago was, when it came about yesterday, merely "not surprising."
Nortel filed for bankruptcy protection.
The signs were everywhere, from its plummeting stock to its irate shareholders who hounded CTO John Roese from his first blog post until the day he resigned. But as Tom Nolle observed, the best indication might have been their steadfast strategy:
While the proximate cause was the deferral in spending by carriers worldwide, which Nortel's reserves simply could not handle, the true cause was a persistent refusal to deal with market conditions as they were. Nortel stayed with its core competences despite the fact that those areas were becoming core irrelevancies.

There is a lesson here for every other player in the telecom space: If you cannot promote service features and monetization you must inevitably be a player in a commodity market. Nortel will likely try to sell off additional business elements, and may even refocus on the enterprise, but unless it can become more strategic, it is unlikely to regain stability, much less stature.
This morning, I got an e-mail from the International Nortel Networks Users Association (INNUA), explaining their loyalty and dedication to Nortel during this "transition." I have to wonder if telecom customers will be so forgiving — particularly when it means gambling on the ability to properly service and equip their investments for years to come?
Further Reading:
---
January 14, 2009 7:13 PM
[kml_flashembed movie="http://www.youtube.com/v/Fpdb6ELwIOQ" width="425" height="350" wmode="transparent" /]
---
January 14, 2009 5:31 PM
The rumored new head of the FCC is an FOB. That's "Friend of Barack," people, as in a former Harvard Law School classmate of the president-elect, who definitely knows his way around Washington D.C. (Yes, he's on Facebook, but has he friended you?)
The nomination of technology exec Julius Genachowski is still an official secret, which is obvious because it's been blasted all over every website and publication that has any interest in communications policy. The Genachowski nomination will be no big surprise, as he is already Obama's chief technology advisor already.
Genachowski already knows the FCC drill, as he was chief counsel for Reed Hundt, the FCC chairman under former President Bill Clinton, and has worked at IAC/InterActiveCorp and other technology companies. He also co-founded LaunchBox Digital, a venture capital firm in Washington, D.C.
What policies does Genachowski favor? We're hearingnet neutrality (government mandated?, cheap broadband for everybody, and media ownership rules that favor diversity.
Even before Obama's inauguration, telecommunications policy and regulation has been in the spotlight, as the new Commissions will need to immediately deal with the conversion to digital television and the Obama universal broadband strategy.
The FCC is supposed to ensure that the digital television conversion on Feb. 17 goes smoothly (only an estimated 20 million people to switch and the government fund that provides conversion box coupons running out of money). The Obama transition team made it clear that the president-elect would like to push the conversion deadline back to the summer, citing readiness and funding concerns.
In the longer term, building out broadband is part of Obama's economic stimulus package. The new FCC chairman will hear every possible viewpoint on how to accomplish a broadband buildout and arguments who should be allowed to get tax credits or other incentives to do so. Navigating that free-for-all alone will show us what Genachowski is made of. Stay tuned.
---
January 12, 2009 1:49 PM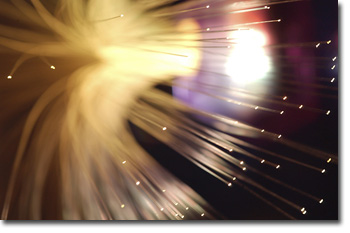 I live in the policy belt where there's no rust in sight and the river of policy statements flows with honey. There's never a recession in the policy-wonk biz, so with that setting, let's talk about President-elect Obama's broadband stimulus package.
As the new administration works with Congress to get a potential $1 trillion economic stimulus package in place, telecom and cable lobbyists will be pressing the flesh over talk of broadband expansion as one-part U.S. economic revival and one-part show the world the U.S. isn't a has-been in a global economy.
What's good news for telecom is that unlike the automotive industry, product demand is growing. Obama has been clear that he wants to make sure broadband access is universal so inner cities and rural areas are served as well. Harsh but true, most telecom providers offer broadband in the most lucrative locations. And why wouldn't they? Again, unlike the automotive industry, they have to pay for their own network infrastructure, so to build every where, even if they lose money doing it, they're going to need incentives.
A broadband stimulus package that would extend network coverage or increase speeds in existing areas may be in the $20-to-$30 billion range, if reports are true. It sounds like infrastructure-building tax credits are on the table, anywhere from 60% for new builds and 40% for speed increases.
Already, the scramble for who can benefit from potential tax credits has begun. There are always public interest groups that cry foul about giving an advantage to companies that already have and know how to build and run networks. Weighing in already are organizations including Public Knowledge and Free Press. That's their job.
The behind the scenes rumor-mill says that for the ObamaAdministration, this isn't about increasing competition. Bravo. I'll take network expertise any time. Verizon, AT&T, Cox Communications and Comcast — to name only four in what appears to be a working cable/telecom broadband duopoly — know how to build broadband networks. So let them do it, with tax credits if it gets it done faster.
I don't want to sound like Father Time or anything, but, did we not learn a lesson in the 1990s when anyone with a backhoe decided to build a high-speed, fiber-optic network? Lest history repeat itself so soon, let's remember who went bankrupt and who ended up picking up those new fiber optic networks for a song. Building, maintaining and running a broadband network isn't a no-brainer, so I'm all for keeping the hyperbole down and getting the job done.
U.S. telecom and cable companies are already struggling to figure out how to monetize their networks, and they're still cutting jobs. Maybe this demand-driven industry can even create jobs.
The bottom line is, broadband in the U.S. needs to grow, and if the plan gets bogged down in bickering about who should be allowed to get a tax break in this often razor-thin profit business, I swear I'll be blogging on the Capitol steps in protest, and I hope I see you there.
---
January 8, 2009 7:11 PM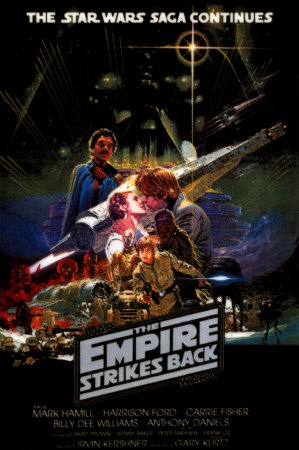 The search wars are heating up again, and this time, the battlefield is mobile, with Microsoft becoming the official, default search engine for the Verizon, the United States' largest wireless provider. The real winners of the spoils of war, however, might be the telecoms themselves, at least in the short run.
In the Verizon deal, for example, the wireless operator picked up around $600 million after Microsoft outspent Google to become the carrier's default mobile search provider. Back in 2001, Sprint chose Google as its official search partner, while T-Mobile has sided with Yahoo! in an ad revenue sharing deal, as has AT&T.
And what do these pricey contracts buy the search providers? They typically become the default search engine on all, or most, of that service provider's handsets, but users are still free to switch to another search engine. In fact, while T-Mobile's deal with Yahoo! covers a variety of Yahoo! services, the fourth-place telecom's flagship device is the G-1, running Google's Android operating system and closely linked in with that company's services.
And while mobile search is relatively small potatoes today, increasingly sophisticated phones — and the data plans they're tied to, might propel the mobile search advertising market to balloon to billions in revenues over the next several years.
---