---
May 14, 2009 8:20 PM
China-based Huawei is at the top of the optical networking vendor pile for the first time in Ovum's preliminary Q1 2009 results. The bigger news is that this puts Huawei ahead of optical-stalwart Alcatel-Lucent in the first three months of the year, but not for the past 12 months overall. And while optical network spending is down compared to 2008 for the past two quarters, Asia-Pac spending was remarkably strong.
Specific reasons for Huawei's performance are varied, but they include China's 3G network build-out race, in which Huawei figures prominently as a vendor of choice, according to Ovum's Dana Cooperson, VP of optical networking. And like Las Vegas, what's sold in Asia-Pac is often deployed in Asia-Pac.
May 13, 2009 4:27 PM
[kml_flashembed movie="http://www.youtube.com/v/kWp-Rj5o9uA" width="425" height="350" wmode="transparent" /]
Lately, 4G is starting to seem like (relatively) easy money for everyone … or rather, everyone but poor, beleaguered Nortel, which is starting to remind me of Milton from Office Space, never getting a piece of the cake even as they watch it distributed all around them:
Nina: Now Milton, don't be greedy, let's pass it along and make sure everyone gets a piece.
Milton Waddams: Yeah, but last time I didn't receive a piece. And I was told…
Nina: Just pass.
[while the cake passes Milton mutters – eventually everybody but Milton gets a piece]
Milton Waddams: [muttering] I could set the building on fire.
Today, Verizon announced that Giesecke & Devrient will be the supplier of the telco's LTE smart cards, one step closer in bringing its planned 4G juggernaut to the masses. It will be a long, long time until we see LTE phones, of course, but already G&D and other suppliers are starting to see the 4G stimulus roll in.
Verizon also announced today Gemalto would offer the company's OTA platform for LTE.
Meanwhile, FierceWireless notes a UBS report that claims AT&T has shortlisted Continued »
---
May 11, 2009 9:53 PM
AT&T has taken on a partner in Sunnyvale-based Jasper Wireless, a company that will provide the technical infrastructure so AT&T can support a new generation of wireless devices like navigation systems, e-readers, mobile Internet devices, netbooks, healthcare and tracking systems, to name a few. The target markets? Consumer and business.
In the old days, AT&T probably would have developed the inner-workings itself. But this partnership is about speed to market, and Jasper Wireless's whole reason for existence is to "provide the platform, applications and design services needed to profitably connect and manage devices worldwide."
By using the billing capabilities in Jasper's software and AT&T's wireless network, AT&T hopes to create a billing "relationship" with customers more quickly. In this multi-year agreement, Jasper brings its service platform to the table with the applications that help customers build, deploy and manage connected devices. AT&T is Jasper's exclusive U.S. carrier for its wireless platform.
In a recent New York Times interview, Glenn Lurie, president, Emerging Devices and Resale, AT&T Mobility and Consumer Markets, acknowledged that while there's a flurry of market activity around wireless access for gadgets, the market is in its infancy. I was relieved that Lurie sounded very clear that no one is clear what the business model looks like yet. Specifically he said: "You're going to see a lot of people throw a lot of things out there and see what sticks."
Maybe it will be a little bit like Apple's iPhone apps. It seems every time I turn on the TV, I'm told that no matter what I might need, Apple's iPhone has an app for that. Maybe wireless operators will want me to have all sorts of convenient wireless services.
Think Amazon Kindle. The AT&T partnership was announced the day after Amazon said it would release yet another Kindle in June. The Kindle DX is a large-screen (9.7 inch) version optimized for newspapers and magazines for $498. Now I am a recent Kindle 2 owner, and every time I download a book to my device in a matter of seconds, I think about the Amazon model of offering customers "free" wireless access. Since the Kindle's launch in 2007, Amazon's whisper-quiet partner has been Sprint, which runs the Whispernet (EVDO) network. Wispernet delivers e-books to me quickly and quietly. Someone pays for it of course, but for once, it's not me.
The Amazon Kindle/Sprint Whispernet deal no doubt gets other operators' attention. Sprint may provide the access, and other operators may want to go farther and get a more direct cut of the content. AT&T's Lurie believes Jasper Wireless can help AT&T get into the wireless device market faster.
According to AT&T:
For some AT&T powered devices, Jasper Wireless's applications will provide automated operational management capabilities, including custom device provisioning, instant activation, real-time diagnostic tools and detailed billing and usage reports – managed through a Jasper Wireless core software-as-a-service platform designed exclusively for M2M and consumer electronics communications.
By all means, companies should experiment, and wireless operators need to find a comfortable revenue stream, maybe even one that doesn't make them mere transport providers. Lurie says AT&T wants to experiment with different models that could include charging customers for short-term or prepaid wireless access – both of which sound interesting.
Being a service-provider supporter, somewhere in all of the experimentation, I hope something lucrative sticks.
---
May 8, 2009 9:54 PM
Being neither 3G nor 4G, Wi-Fi, with its "no G" status, is much in the news these days, which goes to show that beyond the next-gen hype, there's life (and competition) in Wi-Fi yet.
First let's look at Qwest, which is offering its high-speed Internet customers a good deal — free Qwest Wi-Fi access at 17,000 hot spots nationwide. Qwest Wi-Fi is actually rebranded AT&T Wi-Fi, so there's no doubt a wholesale deal in place. Some years ago, this deal would have been unthinkably anti-competitive, but both of the former Baby Bells operate in completely separate wireline territories, and Qwest doesn't own any wireless assets. So why not?
---
May 8, 2009 4:01 PM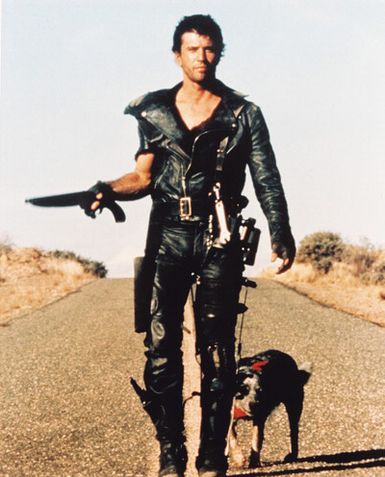 It's not hard to find arguments that concerns about IPv4 address exhaustion are overblown and can be forestalled by re-distributing already allocated, but unused space.
Not one advocate of that approach, however, presented at this year's FutureNet "Beer and Pizza Shootout," which tackled just that topic head on.
Panelists ranged from academics to service provider representatives to "Big Iron" providers like Cisco. They all agreed that doing the IPv4 Do-si-Do was a losing proposition. As the acting CEO and President of American Registry for Internet Numbers (ARIN) John Curran explained, shuffling numbers around would mostly just complicate routing and addressing administration for service providers while doing little to actually forestall an eventual turnover.
Sure, he admitted, some corporations would be convinced to hand over swaths of unused IP addressing, at a price, but the headache of constantly bidding and transferring addresses, combined with the extra routing horsepower needed to sort the once logically arrayed addresses, simply did not make sense, even as Continued »
---
May 6, 2009 6:49 PM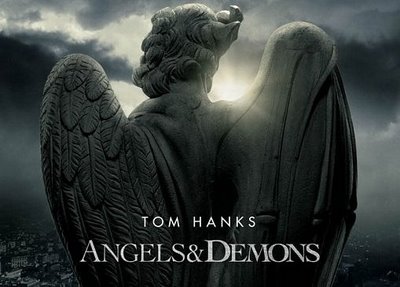 The Internet architecture is fundamentally broken, and IPv6 solves almost nothing. It only delays the inevitable.
This is the somewhat ominous warning sounded by John Day, author of in Patterns in Network Architecture: A Return to Fundamentals and co-designer of both ARPANET and the Internet. To address the problem, he's founded the Pouzin Society. The name sounds like something out of a Dan Brown novel, and the society's goal – to fundamentally re-architect the Internet – is probably a bit harder than blowing up the Vatican, but the group is serious about confronting head on what they see as a looming threat Continued »
---
May 6, 2009 4:12 PM
RIM's business philosophy has long placed a high premium on carrier relationships, and the launch of the BlackBerry mobile store wasn't supposed to be a departure from that, as RIM took careful pains to let each carrier have their own, customized front, if they so choose. But I wonder if the launch will ultimately be a boon or bust for the carriers involved.
Today, getting access to BlackBerry services requires an extra subscription fee, part of which is kicked over to carriers, and it would appear that some popular features — such as WiFi or unfettered GPS access — have previously been quietly left out at carriers' requests. But while RIM was careful to launch the store with a bevy of paid business tools, "free" may still be the only price most customers are really interested in, which means double trouble if those apps drive up bandwidth consumption without adding revenue, even if carriers do manage to get a cut of at least a portion of paid apps.
I've been informally tracking the most popular downloads at the BlackBerry App World, and have yet to see (I may have missed one or two) a paid app crack the top 25.
Even more worrying? A good number of the top downloads are major wireless bandwidth hogs: Streaming music like Slacker Radio or Pandora (a personal favorite), or even worse, a YouTube video player. While these applications boost customer satisfaction, they don't add a dime of revenue even as they increase the bandwidth an individual user might take up. Remember, while the iPhone has been the darling of AT&T's customer growth, it came at the price of the mixed blessing of much, much higher data usage.
Related Reading:
---
April 24, 2009 5:28 PM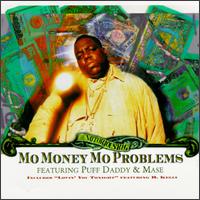 Mo' WiMax, Mo' Problems. Maybe that should be Clearwire's unofficial motto.
Even as the company's mobile WiMax solution slowly starts to take off, the company's fixed WiMax solution is the target of a proposed class-action suit, alleging that, according to law firm Tycko & Zavareei LLP's press release (PDF here):
… Clearwire engages in false advertising of its internet and telephone services. Although Clearwire advertises its internet service offering as a reliable, comparable, and "always-on" alternative to cable Internet or DSL, the complaint alleges that Clearwire's Internet service is actually far inferior to cable Internet and DSL, as consumers frequently experienced service disruptions, including dial-up speeds and lack of service entirely.

With respect to Clearwire's telephone service, although Clearwire advertises its telephone service as a superior alternative to traditional land-line telephone service, the complaint alleges that Clearwire's telephone service is far inferior to traditional land-line service, as subscribers experience frequent service disruptions.
The complaint also takes aim at the company's early-termination fee, charging that Continued »
---
April 23, 2009 4:34 PM
Everyone at the TM Forum, as well as service providers from around the world are heading to Nice….as in France….early in May for Management World 2009 to talk about IP transformation and where service providers are going with it, or not. So I checked in with TM Forum President and CTO Martin Creaner as he prepared for Strategies & Tactics for Tough Times.
As we've heard since the recession officially began, the telecom industry isn't getting the worst of the recession's fallout, but it's still tough times, Creaner says. He's right, and to deal with that, ManagementWorld 2009 has scheduled five separate summits talking about business and technology transformation challenges. I hope attendees will be at least be drinking good coffee or sipping wine while wearing berets as they debate the multitude of issues. The five summits pretty much sum up the industry's pain points: the business transformation, the technology transformation, the digital media value chain, revenue management, managing the customer experience.
---
April 21, 2009 2:26 PM
In my article on the backlash to Time Warner Cable's bandwidth caps, I got a chance to speak with cap opponent and Rochester-area CEO Lee Drake, who thoughtfully followed up with more of this thoughts on revenue driving that wouldn't alienate customers. Drake isn't a free-Internet-for-everyone zealot — he owns his own business and happily acknowledges that America has very good reasons for not having the super-high-speed access at rock-bottom prices that many Asian markets see.
But like many consumers, he wishes service providers would get with the program on how he wants to consume media:
I hope that our efforts are not in vain, as your final sentence implies. I think Verizon FiOS stands as testament that a forward-thinking telecom company CAN come up with a solution that delivers both a large amount of bandwidth and personal user choice. I firmly believe that unbundling cable would go a long way towards restoring cable's overall income. Continued »
---