---
July 23, 2009 3:50 PM
Ericsson has finally entered the Nortel fray, announcing their starting bid at $730 million for bankrupt vendor's LTE and CDMA asset a day before the official auction is held. It will now be (at least) a three-horse race between Nokia Siemens Networks (NSN), private equity firm MatlinPatterson and Ericsson. While MatlinPatterson will likely bow out early, both equipment vendors have a lot to gain, particularly as they try to position themselves to win Verizon's lucrative LTE business.
"There's synergies, there's scale, and both of them are part of the Verizon network to move to LTE," said Akshay Sharma, research director at Gartner. He said both companies would benefit from being able to offer Verizon a smoother upgrade path to LTE, which could win some business from Alcatel-Lucent which already has as a strong advantage when it comes to LTE deployments.
According to the Wall Street Journal, Ericsson could be quite serious about capturing that advantage. "We are pursuing the deal because it seems to be an interesting opportunity and we are always looking for ways to create value for Ericsson," the paper quoted a Ericsson statement, adding "we will pursue this opportunity to the point it makes sense."
Further Reading:
July 16, 2009 9:31 PM
"Isn't there a compelling, over-riding First Amendment right here for Americans to have access to the Internet?"
That's the question Sen. Al Franken (D-Minn.) posed to Supreme Court nominee Sonia Sotomayor, citing the increase of using the Internet as a primary, if not the primary, means of information sharing for more and more people ,and the fact that in many areas, there isn't a whole lot of choice between service providers if one starts to constrict or even block traffic to and from certain websites.
Sotomayor's response should bring at least a little relief to telecom operators: She said that such decisions aren't for the court to rule on, but for the legislature to decide, and that the Brand X decision, which designated Internet service providers as "information services" rather than "telecommunication services" should stand.
Here's the video:
[kml_flashembed movie="http://www.youtube.com/v/TMxiMX0QTD0" width="425" height="350" wmode="transparent" /]
---
July 15, 2009 2:43 PM
I've reported that wireless service providers aren't seeing much direct app store revenue, so when I came across an article in yesterday's Wall Street Journal on Apple's cut of the app store, I read with great interest.
According to Sanford Bernstein analyst Toni Sacconaghi, Apple's 30% commission could net them $150 million this year, the Journal reported. Not bad, but small potatoes compared to the $2.8 billion the iPhone's hardware revenue earned in the 6 months to March. The Journal suggests that much of that latter revenue is indirectly derived from the app store, however, because the 50,000 apps iPhone offers provide a compelling advantage for many users over the 2,000 apps RIM's BlackBerry App World offers, for example.
The figure that struck me the most, however, was R&D spending: RIM spent 6.2% of its 2008 revenue on R&D, with Microsoft, Palm, and Motorola each spending 12%-15% on R&D. Apple? Just 3.4%, yet they're still hailed as the innovation leaders.
Looks like in Apple's case you can have pie and eat it, too. Even better, it's the third-party developers doing the baking.
Related Reading:
---
July 14, 2009 2:25 PM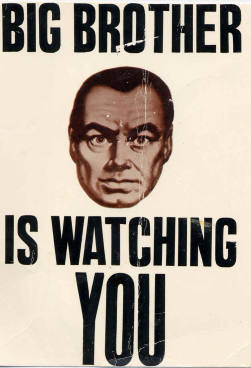 Maybe it's Verizon's landline unions that should watch out: Shortly after writing this morning's post on Verizon's DSL vs. wireless debate, I caught up with DSLReports' note that Verizon is deleting DSL mentions in marketing material. For the record, I think this is only about as ominous as when the cable companies renamed VoIP "Digital Voice" to escape the bad name (scratchy sound, dropped calls, lack of 911) it had received. OK, maybe the erasures are a bit Orwellian, but isn't Big Brother just a part of big business?
The updated language does underline an important point, however: People don't really care how they are connected so long as they are connected, and in a way that they feel is fast and consistent and fairly priced. In some markets, this might mean DSL; In others (large, population-rich urban environments), Verizon's FiOS will be the standard; Others will be happy with microwave connectivity.
But if Verizon's going to use this as excuse to charge FiOS-like rates for its broadband DSL package, they're going to be doing themselves a serious disservice, ultimately hurting the FiOS brand more than anything as consumers vent to each other via word of mouth, online comments, and Twitter. That's an advantage I'm sure the cable companies would love to seize, particularly as Comcast lashes out with a sharp responses to the cable creeper ads Verizon's been running. See both below, and feel free to share your thoughts.
[kml_flashembed movie="http://www.youtube.com/v/VgvCD3grPvk" width="425" height="350" wmode="transparent" /]
[kml_flashembed movie="http://www.youtube.com/v/9Zwo4G-dUTY" width="425" height="350" wmode="transparent" /]
---
July 13, 2009 4:49 PM
I hate to break out the old saw about the unstoppable force versus the immovable object, but it just seems too appropriate here. Verizon's (landline) unions are pitching a fit at Verizon Wireless' latest campaign in Massachusetts, which is urging customers to "cut the cord" by switching to an all-wireless plan, as the Boston Herald reports:
"The whole trend (for Verizon) is to dump anything to do with plain old phones," said Paul Bouchard, a district representative for the Communications Workers of America.

Don Trementozzi, president of the Communications Workers of America Local 1400, disputed Verizon Wireless' assertion that intended to target only non-Verizon customers.

"Even I got one of the fliers at home," said Trementozzi, whose union represents about 1,000 Massachusetts Verizon workers. "The ad campaign is real crazy. It's a big mistake."
Verizon Wireless, which is 50% owned by Verizon with the other half being owned by Vodaphone, said mailers sent to cross-over customers (who have both Verizon Wireless and Verizon landline services) were accidental and limited, but the unions see something a bit more sinister: They note that Verizon is selling off their landline business in well over a dozen states, and that Verizon Wireless has many fewer unionized employees.
Don't expect this battle to go away anytime soon, particularly as other players like Comcast and Time Warner get into the wireless game through Clearwire.
---
July 9, 2009 6:47 PM
Tom Nolle certainly thinks LTE could face delays as a result of the Department of Justice review, but he also decries the media for "sensationalizing" the story of the investigation. To allow a little more nuance (and maybe just to be fair to Tom), he did state his concerns were regarding a serious inquiry, and this latest kerfluffle seems anything but, as antitrust lawyer Matthew S. Wild explained:
Despite the increased regulatory scrutiny, this is just the earliest stage of the DOJ's investigation, and Wild said it will probably come to nothing. In many ways, investigations into text pricing or device exclusivity are par for the course for big business.

"These deals only begin to pose a problem if they foreclose a substantial amount of competition," he said. "Unless there is a deal between AT&T and Verizon, for example, or Nokia and Apple — horizontal competitors — it's not much of a concern."
The investigation is in such early stages that AT&T reportedly didn't even know it was being investigated. Wild said for public companies, such an investigation would count as a "material fact" about corporate well-being, and AT&T (and any other telecoms involved) would have to disclose the information.
So what's your take? Tempest in a teapot or a sign of big government gunning for big telcom players?
---
July 8, 2009 4:33 PM
For telecoms, the jury is out on Obama, but the judge might soon stroll in for them: The Wall Street Journal reported that the Department of Justice (DOJ) has begun an investigation into whether service providers are abusing market power, as part of a strong anti-trust stance the administration has been generally taking.
But do carriers, wireless and landline alike, really have much to worry about? The initial media flurry makes it sound like Attorney General Eric Holder just wants his (and everyone else's) iPhone on Verizon or any other network of their choice, and if that's the goal, the end result will likely be negligible. Carriers like Verizon have promised open networks already. Are they dragging their feet? Absolutely, but if there's anything to make telecoms look nimble, it's the pace of federal bureaucracy. This is, after all, the same government that just found time to confirm the new FCC head Julius Genachowski a little over a week ago, despite sterling credentials and little pushback.
By the time device/network independence is mandated, and the government figures out exactly how bad it will muck it up, service providers will be on LTE and WiMax, both of which have promised the exact same model of device independence. In the meantime, as BusinessWeek's Stephen Wildstrom reports, U.S. technical standards and implementations make it almost impossible for users to switch their phones across networks willy-nilly anyways, and if they do, they are likely to be rewarded with greatly reduced performance.
So what is it that Holder, and Sen. Herb Kohl (D-Wis.), want from telecoms? The Wall Street Journal's article is maddeningly scarce on details, but we'll take a close look at the major players involved over the next few days as we try to parse exactly what the battle brewing between AT&T, Verizon, and the DOJ could look like.
---
June 29, 2009 8:28 PM
A coalition of Net Neutrality backers are hoping to use Iran's censorship as a rally for net neutrality, as DSLReports picked up. Generally, I've been hearing less from neutrality advocates as former champions like Google work closer with telecoms, but with a pro-Net Neutrality President Obama, nothing's off the table.
I don't see this time around as getting much farther than previous attempts, but it's interesting to see that the agitators are singling out deep packet inspection (DPI). After noting a Wall Street Journal article on Western technology used in Iran, a letter from the coalition that includes the ACLU and Open Internet Coalition questions why similar technology goes largely unregulated domestically:
It has been reported that a bill will be introduced in the Senate that will sanction any company that sells technology aiding the Iranian regime in monitoring or blocking Internet connections or cell phone conversations.

Yet the deployment of deep packet inspection technology is occurring in the United States without full disclosure and government oversight.

We ask that Congress conduct hearings on this issue as soon as possible. The unfortunate situation in Iran provides chilling examples of the dangers of these new technologies. Policymakers must fully understand the implications of wide deployment of deep packet inspection technology so we can make the decisions to prevent its misuse in the United States.
The overall tone of the two-page release isn't exactly alarmist and notes that service providers probably aren't interested in directly meddling with political communications. Regardless, now might be a time for service providers to step forward and embrace the dialog: What exactly is DPI being used for, and what checks are in place? In discussion after discussion, I can't help but think it's the complete lack of transparency that gets service providers in trouble rather than the policies themselves, and this might be a great chance to educate and differentiate between what they're doing to make sure your streaming videos arrive lag-free and what Iran is doing to crack down on dissent.
---
June 22, 2009 3:39 PM
RIM has caught heat from national telecom companies before, with India demanding that BlackBerry servers be moved locally, but now, as Venezuelan Telecom Timeout reader e-mailed, Venezuela and China are trying to build their own BlackBerry competitor that doesn't go through RIM's Canada-based NOC.
We haven't found any English-based news sources on the move yet, but Google Translate provides a passable rendition which I've tried to clean up:
The new device will be manufactured by Vetalcain, a joint venture of Venezeala and China's ZTE State …

"There are two models being completed to access Movilnet: a mid-range model a [higher-end] model similar to a BlackBerry, but with the NOC in Venezuela," Venezuelan Minister Jesse Chacon told reporters. The launch date has not yet been finalized, he said.
BlackBerry's always seen the strongest adoption in the North American market, but if it's unable to address concerns about privacy (and presumably communications control) from service providers in countries like Venezuela and China, RIM could face a new competitor that's more friendly to state-run telecommunication operators. With the overwhelming "data leakage" seen in Iran, such a device might already have whole new markets opening.
---
June 22, 2009 3:18 PM

Profile: Kate Gerwig
Nortel's wireless carrier network infrastructure division may bring in a paltry $650 million if the Nokia Siemens Networks (NSN) deal goes through. By all accounts, NSN — the joint venture of Nokia Corp and Siemens AG — will be getting a really good deal out of Nortel's bankruptcy. The deal sets a low bar, according to The Wall Street Journal, which is pretty clear, considering Nortel was once valued at $250 billion.
NSN stands to gain Nortel's CDMA and LTE assets. Nortel's CDMA unit earned $700 million a year – and that was while it was in decline, according to WSJ. The big 4G LTE migration is supposed to start next year, and NSN is gathering firepower for that.
---