May 27 2009 6:58PM GMT

Profile: WPeterson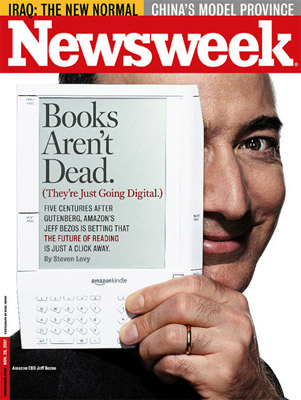 Sprint's been happy to boast about WhisperNet subscriber additions to its network that come in the form of Amazon Kindle users, but those same metrics don't look so pretty when Nielson breaks down the estimated Kindle ARPU for Sprint: Just $2, compared to approximately $56 to Sprint's average post-paid phone service subscriber.
Ouch! Is Sprint breaking even on this thing? All the while, Amazon is using the Kindle as an Oprah-endorsed money mint, profiting not only on every Kindle book sale, but on the pricey eReader itself.
Looks like Jeff Bezos can drive almost as hard a bargain as Steve Jobs. Why can't service providers negotiate a reasonable cut with these gadget superstars? (Let's make that a rhetorical question)
What's most worrying to me, as Kate noted previously, is that telcos are racing to duplicate the Kindle's "success". Are carriers in a mad dash to the bottom? Am I missing part of the picture here, or is Sprint somewhat crazy for touting its success in rock bottom-ARPU services? Why not just sell an extra couple ringtones and call it a day?
[Via FierceTelecom]