Apr 2 2009 9:26PM GMT

Profile: WPeterson
OK, so maybe Juniper Networks has been busier than it lets on, but the company is hoping its latest product push will help make telecom providers' lives a little easier, and its own business a little more profitable.
The company introduced StreamScope eRM, a version of Triveni Digital's popular video monitoring platform that sits directly on Juniper routers, rather than needing a new appliance or probe.
It's the first time Juniper has done video analysis, but that didn't worry Tom DiMicelli, Juniper's product marketing manager in the Edge and Aggregation Business Unit, when I talked to him about the launch.
"We really feel [our solution] goes to market with the most comprehensive set of features and capabilities in video monitoring," he said, basing that assertion on the company's decision to pair with Triveni. Juniper even provided a handy graph showing where Juniper thought its product trumped the competition.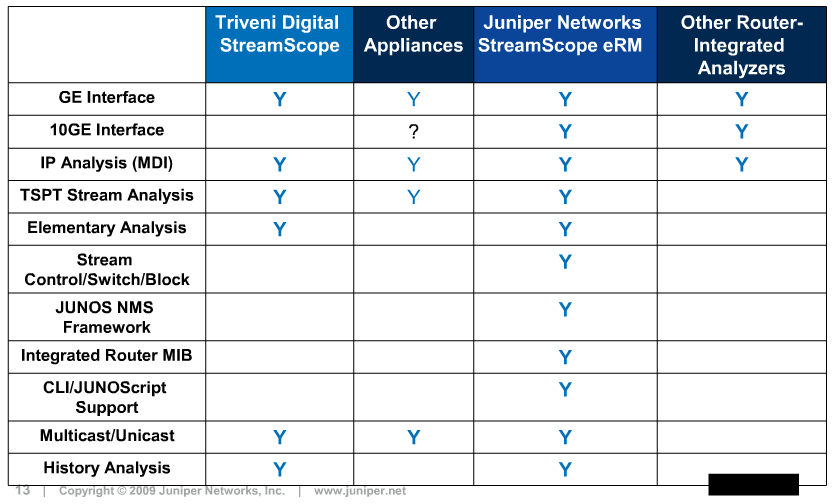 DiMicelli said embedding the capabilities was possible because of Juniper's Partner Solution Development Platform, announced about three months ago, which allows select partners (Triveni is the first) to embed their applications directly on the company's routers.