Oct 14 2010 3:55PM GMT

Profile: Jessica Scarpati
It would be unfair to make blanket characterizations about a region as vast and diverse as Latin America. But we know this much is true: Throughout less developed parts of Central and South America, service providers are seeing an opportunity for mobile services in areas where wireline telecom infrastructure is sparse.
But there are still challenges to entering the market, including the relative lack of undersea cabling to connect the region to the rest of the world. Additionally, returns on investment (ROI) can be slow in emerging economies — particularly as enterprise market opportunities remain immature — and even growing ones are fragile. Some operators also may be turned off by pockets of political instability in some countries.
Not Global Crossing. The tier 1 IP network operator entrenched itself in the Latin American market in 2006 with its acquisition of Impsat Fiber Networks Inc., a private regional carrier, for $95 million. Its 12,400-mile undersea fiber-optic cable system for the region, South American Crossing (SAC), is just one of two systems that cirumnavigate the majority of Latin America, according to the carrier's latest annual report.
Héctor R. Alonso, Impsat's former CFO, now serves as Global Crossing's managing director of its Latin America business unit and spoke with SearchTelecom.com about what opportunities and challenges the market presents for service providers.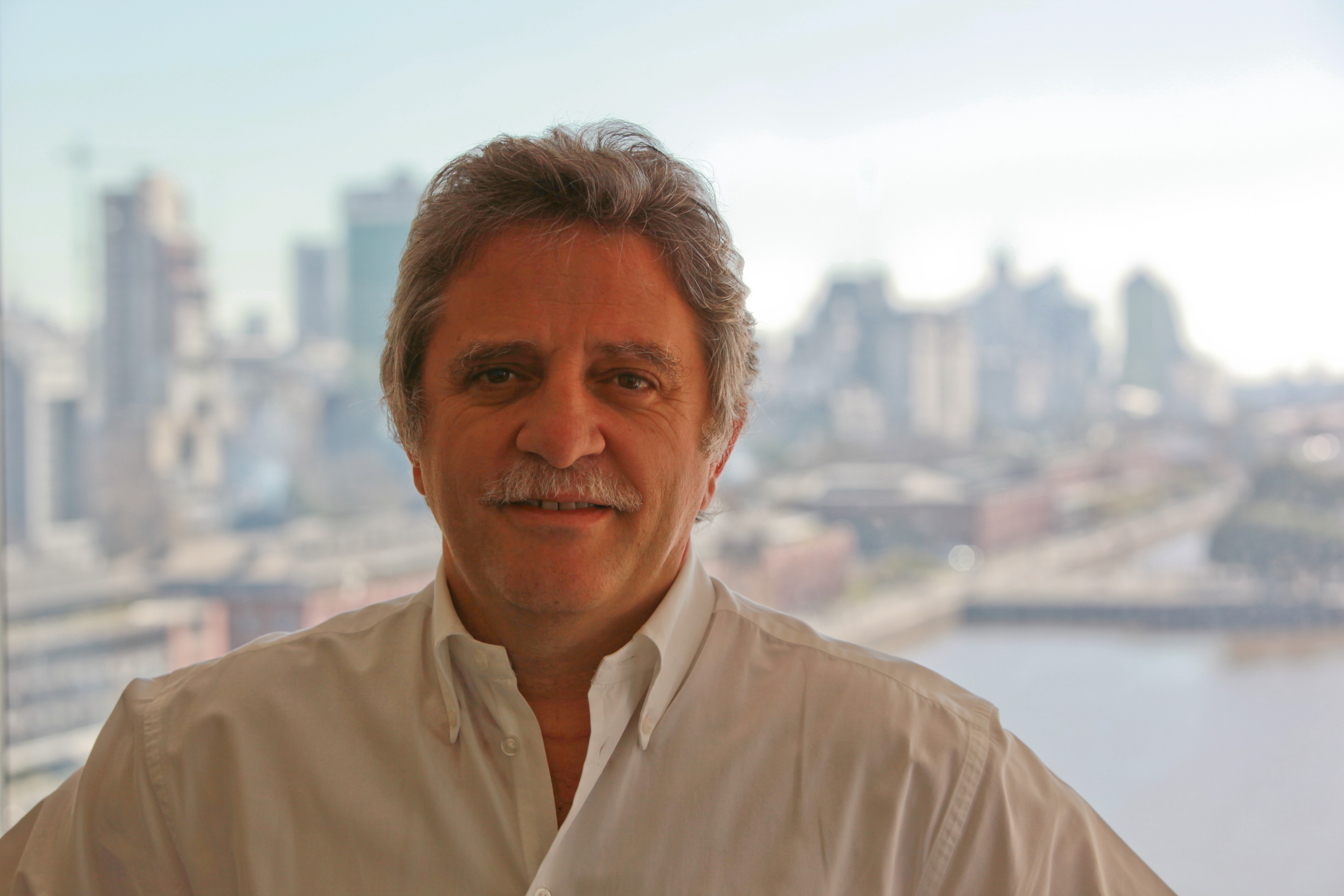 What kind of growth opportunities does Global Crossing see for the Latin American telecom market? What will drive demand, how quickly can we expect the market to mature and what kind of revenue growth do you think is possible?
Global Crossing is very optimistic about the growth of the telecommunications market in Latin America. We see ongoing increased demand for broadband connection and applications, data usage, mobile telephone and VoIP. We've also seen extensive Internet penetration in South America and significant growth in Central America as well, due to the extensive broadband demand.
Demand is being driven by the increased need for convergence of services, such as voice, data and video. Adoption of IP, mobility and increased use of social networks also call for increased broadband penetration which leads to greater opportunities for the telecoms market. The maturity of the market varies from country to country; some countries are in more advanced stages of development because they have greater access to state-of-the-art telecommunications equipment that has led to cost decreases. Others have relatively well developed telecom infrastructures particularly in the urban areas with rural areas lagging behind, a phenomenon found throughout most of the region. We also find some countries have benefited from large private investment of mobile, fixed lines and long distance telephony, which has helped increase growth as well.
What common questions or concerns do Global Crossing's service provider customers have about expanding into Latin America? How does Global Crossing address them?
Customers are concerned with choosing providers that can enable them to focus on their core business while they take care of their telecommunications needs. Businesses are also concerned with growing while at the same time consolidating and simplifying their operation support systems. Working with a provider that invests in innovative solutions and infrastructure in the Latin American region is also a main concern for many customers.
The questions vary depending on the customer's needs. But Global Crossing responds to these questions and concerns by offering an extensive portfolio of solutions that are backed by over 15 years of comprehensive experience operating in the region. As a company, we have the first integrated global IP-based network. Our Latin American regional infrastructure includes 15 metropolitan networks that can connect businesses to the region and within the region. With a presence in 11 countries in Latin America, we provide security solutions that protect sensitive information, hardware, software and licenses, and we offer 24×7 support. We have experts certified in the most important technologies available with proven experience in hundreds of security projects in nearly every vertical segment. In Latin America, we have 15 world-class data centers located in the main business centers.
What are the biggest technical/infrastructure-related challenges for network operators in Central and South America? And for those trying to interconnect the region to the rest of the world?
One of the biggest technical and infrastructure challenges faced by operators in the region includes low broadband penetration and in some countries low telephony density. This shortage is especially prevalent in remote locations. Also, the development of e-goverment infrastructure is needed and a combined effort between the private sector and governments is required.
Is the lack of undersea cabling (compared to the large amount of links between the East Coast of the US and Europe, and the West Coast of the US and Asia) a big impediment to growth today? Why or why not?
At Global Crossing we are always upgrading our network capacity to meet the growing demand for broadband services. In early March 2010, we expanded capacity on our Mid-Atlantic Crossing (MAC), South American Crossing (SAC) and Pan American Crossing (PAC) undersea fiber-optic cable systems, enhancing connectivity between Latin America, North America and Europe. As broadband demand increases, we expect our network capacity to increase as well, not allowing the lack of undersea cabling to be an impediment for growth in the region.
What needs to happen for operators in North America, Europe and Asia to feel that investing in the Latin American market will be a profitable decision?
The telecommunications sector has been undergoing extensive changes in the region. Among them is the transition the sector has undergone and is undergoing in many countries from being state-owned to privatized, making it more attractive for competition and outside investment.
There is still work to be done with regards to some aspects of regulation related to protecting an environment of competition, something that is restricted in some places by operators that have a dominant position. Changes in those areas will push investment even further, but in general terms the time is now, the market is right and the future is going to be bright.