Apr 24 2009 5:28PM GMT

Profile: WPeterson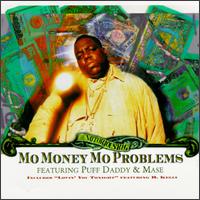 Mo' WiMax, Mo' Problems. Maybe that should be Clearwire's unofficial motto.
Even as the company's mobile WiMax solution slowly starts to take off, the company's fixed WiMax solution is the target of a proposed class-action suit, alleging that, according to law firm Tycko & Zavareei LLP's press release (PDF here):
… Clearwire engages in false advertising of its internet and telephone services. Although Clearwire advertises its internet service offering as a reliable, comparable, and "always-on" alternative to cable Internet or DSL, the complaint alleges that Clearwire's Internet service is actually far inferior to cable Internet and DSL, as consumers frequently experienced service disruptions, including dial-up speeds and lack of service entirely.

With respect to Clearwire's telephone service, although Clearwire advertises its telephone service as a superior alternative to traditional land-line telephone service, the complaint alleges that Clearwire's telephone service is far inferior to traditional land-line service, as subscribers experience frequent service disruptions.
The complaint also takes aim at the company's early-termination fee, charging that it "constitutes an unlawful penalty, stymies competition, and is otherwise void and unenforceable."
I've written previously that some analysts were hopeful that Sprint's troubled customer service past
could mean Clearwire would learn some lessons, particularly with Sprint's new CEO Dan Hesse making customer service a priority. Maybe that was optimistic. Hesse has made a good difference with Sprint's mobile customer service, but WiMAX is a different animal.
I sent an e-mail to Clearwire's public relations, but their only official response was a generic, "As a matter of company policy, Clearwire does not comment on pending legal matters."
I spoke with Tom Nolle, president of CIMI Corp., earlier this week about WiMax and its ability to take revenue from fixed-line providers, and he said any such ambitions were a bit insane. Never one to mince words, he said that to deliver a quality broadband experience equal to that of wireline, the operator's tower density would have to be so thick, you might as well install fiber instead. WiMAX may be a good "greenfield" technology that is best used by operators with no wireline network, but creating an equal customer experience could be prohibitively expensive. Read more of Tom's WiMax thoughts over at his Uncommon Wisdom blog.
Further Reading: