Jan 12 2009 1:49PM GMT

Profile: Kate Gerwig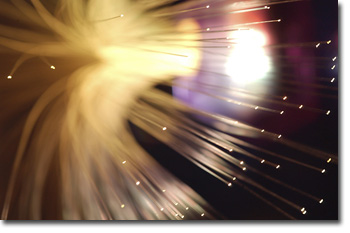 I live in the policy belt where there's no rust in sight and the river of policy statements flows with honey. There's never a recession in the policy-wonk biz, so with that setting, let's talk about President-elect Obama's broadband stimulus package.
As the new administration works with Congress to get a potential $1 trillion economic stimulus package in place, telecom and cable lobbyists will be pressing the flesh over talk of broadband expansion as one-part U.S. economic revival and one-part show the world the U.S. isn't a has-been in a global economy.
What's good news for telecom is that unlike the automotive industry, product demand is growing. Obama has been clear that he wants to make sure broadband access is universal so inner cities and rural areas are served as well. Harsh but true, most telecom providers offer broadband in the most lucrative locations. And why wouldn't they? Again, unlike the automotive industry, they have to pay for their own network infrastructure, so to build every where, even if they lose money doing it, they're going to need incentives.
A broadband stimulus package that would extend network coverage or increase speeds in existing areas may be in the $20-to-$30 billion range, if reports are true. It sounds like infrastructure-building tax credits are on the table, anywhere from 60% for new builds and 40% for speed increases.
Already, the scramble for who can benefit from potential tax credits has begun. There are always public interest groups that cry foul about giving an advantage to companies that already have and know how to build and run networks. Weighing in already are organizations including Public Knowledge and Free Press. That's their job.
The behind the scenes rumor-mill says that for the ObamaAdministration, this isn't about increasing competition. Bravo. I'll take network expertise any time. Verizon, AT&T, Cox Communications and Comcast — to name only four in what appears to be a working cable/telecom broadband duopoly — know how to build broadband networks. So let them do it, with tax credits if it gets it done faster.
I don't want to sound like Father Time or anything, but, did we not learn a lesson in the 1990s when anyone with a backhoe decided to build a high-speed, fiber-optic network? Lest history repeat itself so soon, let's remember who went bankrupt and who ended up picking up those new fiber optic networks for a song. Building, maintaining and running a broadband network isn't a no-brainer, so I'm all for keeping the hyperbole down and getting the job done.
U.S. telecom and cable companies are already struggling to figure out how to monetize their networks, and they're still cutting jobs. Maybe this demand-driven industry can even create jobs.
The bottom line is, broadband in the U.S. needs to grow, and if the plan gets bogged down in bickering about who should be allowed to get a tax break in this often razor-thin profit business, I swear I'll be blogging on the Capitol steps in protest, and I hope I see you there.