---
March 29, 2010 11:41 AM

Profile: Kate Gerwig
Yes, we've been hammering on Evolved Packet Core technology for 4G wireless networks a lot lately, and why not? Better now than after everyone has deployed LTE and worked out its issues. We'll have...
March 24, 2010 10:11 AM
This one comes from the in-case-you've-been-hiding-under-a-rock file. Keynotes are supposed to grip the audience, set the agenda for a conference and offer fresh insight into how industry leaders see the market landscape. So much for the fresh part. If you missed the first day of keynotes...
---
March 4, 2010 11:51 AM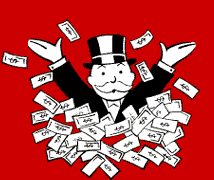 If sending comedian Ian Bagg to do his best Jay Leno impersonation...
---