Mar 30 2012 11:39PM GMT

Profile: Joshua Wood
Hi all, Cisco's ASA X series of firewalls boast some impressive numbers for throughput but what about features. Well, the X series will incorporate the ASA IPS directly on the same hardware as the ASA itself. With the X series of ASAs there will no longer be a need to buy a separate hardware module that installs into the ASA-X line. The IPS will be software key that is added to the key store on the ASA.
This is great and frees up a slot on the ASA that has long been the de facto port for the IPS, since all companies should have one. The router line has had this ability to a greater or lesser degree for a while but the routers typically have many more functions that a firewall doesn't typically perform. The stats on the built-in IPS module aren't too bad either.
If we take a small snapshot of the comparison page that Cisco has created we can see the numbers for the ASA-X series ASA are far higher than even the separate module from the previous generation. And this free up a slot on the ASA-X's for say … the CX perhaps?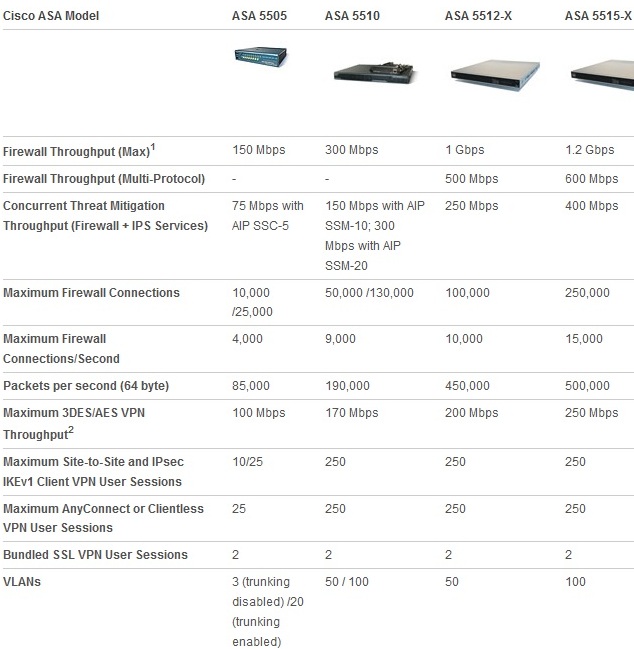 Until next time,
TechStop (JW)