Apr 15 2010 3:41PM GMT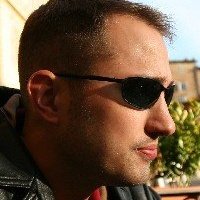 Profile: Jamison Cush
I recently spoke with Tim J. Morton of Product Development Technologies (PDT), a consulting firm that advises clients on product design. As a notebook design expert, I figured he'd be the perfect expert to answer a question that has been bugging me for some time. Why does my smartphone look so much cooler than my notebook?
His answer: your notebook is boring because notebook developers and manufactures are thinking nothing but business.
"For all intents and purposes, PCs, notebooks and netbooks have developed from a business perspective, so they are very much task oriented with hardcore activity driven engagement," Morton said. "We're seeing that's almost plateaued a little bit. We're seeing more engagement on a consumer, entertainment, casual and lifestyle-driven level. That is what's influencing a lot of the design that we [PDT] are proposing these days."
Entertainment, casual, lifestyle-driven … makes me think of the iPad. And more than half (52.3%) of adults polled by Sybase claim they are most likely to use the iPad or a similar tablet-style device to conduct work outside the office. Given that, maybe those notebook developers keen on making boring devices should lighten up a little with their designs.
Morton's comment on the evolution of the office gives me hope they will have to soon.
"If you track how offices have been laid out over the years, we went from separated corner offices, to cubicles, to open flat, and now to flexible workspace. Some things have to change to keep up with that." Morton added, "We've seen a transition of desktop PCs giving way to mobile technology. I expect that to happen again, considering we are more fluid in the way we move around."
So my notebook is boring because it's a business device at its core. Fun devices like the iPad, which consumers intend to use for work, coupled with changes in office evolution may lead a shift in notebook design, making them more fluid and casual.
Considering the iPad is really just a big iPhone, I guess my boring notebook and cool smartphone will soon be one in the same.