Apr 1 2010 9:04AM GMT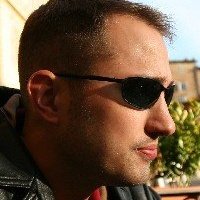 Profile: Jamison Cush
The iPad may not come out until Saturday, but a lucky few tech journalists (you know, the big names) got their hands on advanced units and have already published their reviews.
They are all glowing. Fitting Easter is this Sunday, because from the tone of the reviews you'd think the iPad is the Jesus tablet bringing with it hope and salvation to the hopeless masses mired in a world with simple netbooks and drab eReaders.
It makes me wonder if notoriously controlling Apple handpicked the early reviewers based on their general friendliness to Apple products.
Don't get me wrong, I'm not questioning the independence of the great Walt Mossberg, David Pogue, and company; but they have all been given enthusiastic thumbs up to Apple products in the past, including the sorta-maligned MacBook Air. Of course, just about everyone has been friendly to Apple products in the past; the Mac-maker has been on quite the roll these last ten years.
My worry is that the initial reviews will influence the subsequent ones, and ultimately prevailing opinion. Any gadget reviewer, blogger or professional, would be lying if they said they were not influenced by previously established views. As objective as we want to think we are, subjectivity always creeps in. We all read each other's work. It's impossible to review a product in a bubble.
That said, it seems that even in a bubble, Apple could do no wrong with the iPad.
Here's the good news: