Nov 1 2011 3:17PM GMT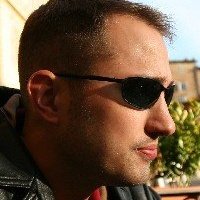 Profile: Jamison Cush
Since the original iPad launch in 2010, Apple has arguably held the tablet title for the best tablet hardware, best tablet software (both apps and operating system), and best tablet marketing/retail experience. Because Android is an ever evolving work in progress with major fragmentation issues, and because the Apple Store is the last good reason to go to the mall, the Mac maker probably won't lose at least two out of the three "best" accolades soon.
But as far as hardware is concerned, Samsung now has the title.
The Samsung Galaxy Tab 10.1 and 8.9 are both thinner and lighter than the iPad, and have better, brighter displays. The Galaxy Tab 8.9 has a smaller display than the iPad (8.9 inches to 9.7 inches), but thanks to its lightweight build (it weighs less than a pound) and compact design, it's much easier to hold and operate with one hand. It's little wonder that Apple is targeting Samsung with patent-based lawsuits. True, the Tabs do resemble the iPad in design and packaging, but they are also a serious threat to Apple's tablet market domination. Of course, both Tabs were released months after the iPad 2, and the iPad 3, which should launch in early Q2 2012 and, will probably surpass the Honeycomb slates in terms of hardware. However, expect Samsung to continue pressing in the market with even better Tabs that surpass Apple's offering.
The mobile device market has always been a game of one-upsmanship, and in the tablet field, and Samsung is the first to have one up on Apple. Let's see how Apple responds.