Sep 21 2011 1:43PM GMT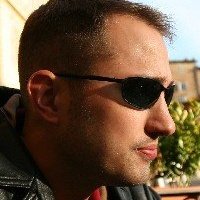 Profile: Jamison Cush
The Windows 7 tablet hardware slated to hit the market in the waning days of the venerable operating system promises to be some of the best yet, and one tablet in particular, the Samsung Series 7 Slate PC, may yet prove that Windows 7 – an operating system built for the precision of a mouse and keyboard – may work as a touch-based tablet OS after all.
Critics, including those at TabletPCReview, have often slammed Windows 7 tablet devices like the HP Slate 500 and Fujitsu Stylistic Q 550 for providing an awkward and clunky computing experience. Windows 7 is not designed for touch, was often the refrain. But lost in that criticism was the role the hardware played. Windows 7 was also not designed for underpowered machines, and for often twice the cost of a similarly spec'ed netbook, Windows 7 tablet PCs too often only offered adequate performance, and devices that ditched Atom processors for the more powerful Core i3 and i5 chips were plagued with absurdly short battery life. It looks like Samsung is finally stepping up to the plate and releasing a device with the hardware required to make Windows 7 work on a tablet PC. It packs a Core i5 processor, which is more than capable of running Windows and high-end programs like Photoshop, a vibrant and bright display, and Samsung promises at least seven hours of battery life.
While we are always skeptical of manufacturer supplied battery numbers, we were certainly impressed with the Series 7 Slate's performance during our recent hands-on time. The tablet was snappy and quick, and very responsive to both fingertip touch and pen input. It also looks great. Design-wise, it compares favorably with both the ultra-slick Galaxy Tab 10.1 and Apple iPad 2.
The Samsung Series 7 Slate also has the same hardware as the reference device Microsoft passed out to developers at the BUILD conference last week, so Samsung obviously sees a future for this device. We can't wait to test it out and see for ourselves, but read our first impressions of the Windows 7 tablet for more details on the device that very well might represent the future of tablet computing.