Sep 8 2011 9:45AM GMT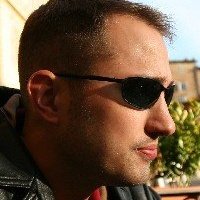 Profile: Jamison Cush
Anyone wondering if tablets are just a fad need only look at technology trends coming out of the last three major electronics tradeshows: CES, CTIA Wireless, and IFA (Europe's consumer electronics gathering). All three have served as launchpads for major devices and have been dominated by tablets. In the case of IFA held last week in Berlin, a show traditionally focused on home theater tech, tablets stole virtually every headline, with every other product category registering nary a blip on the media's radar.


For our money, Samsung made the biggest splash at the show with its Galaxy Tab 7.7 and Galaxy Note. Unfortunately, as part of the ongoing patent infringement litigation with Apple, German courts issued an injunction against Samsung, preventing the Galaxy maker from actually displaying the Galaxy Tab 7.7 at the show. However, TabletPCReview still managed to sneak some hands-on time with the latest and greatest Honeycomb tablet at its unveiling, and came away most impressed with the ultra-contrast Super AMOLED screen. If there is one way Samsung can compete with Apple, it is through the Samsung display technology, which is among the best we've seen on consumer devices.
Apple's lawsuit didn't keep other tablet-makers from proudly displaying their wares at the show, including Toshiba, with the slim AT200, and Sony, with its innovative Tablet S and Tablet P. The Sony Honeycomb tablets in particular really impressed with two unique and distinct designs. They mark a return to form for Sony, which has a reputation for innovative products and cool gadgets.
You can read our full coverage of IFA, including hands on reports of the tablets mentioned, on TabletPCReview. Also, stay tuned for news and reviews of these tablets and others on display at the Berlin event.