Apr 3 2016 5:59PM GMT

Profile: Ivy Wigmore
Tags:
Ikigai is a Japanese word and concept that roughly translates as the reason for one's life.
Author Anthony de Mello wrote about the concept in his book Taking Flight. De Mello wrote about exploring your responses to the four elements in the diagram below. He said that where all four overlap is ikigai.
See our definition of ikigai here.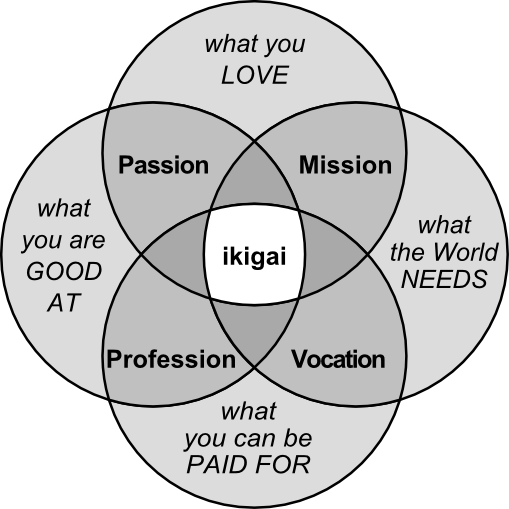 By en:User:Nimbosa derived from works by Dennis Bodor (SVG) and Emmy van Deurzen (JPG) – https://t.co/TiRhcMD7HP, CC BY-SA 4.0, https://commons.wikimedia.org/w/index.php?curid=45002620