---
December 30, 2018 12:07 AM
In this end-of-the-year edition of the Talking Data podcast, Senior Executive Editor Ed Scannell joined me to speak with Mike Matchett, founder and principal analyst of the Small World Big Data consultancy, as we rambled through some of the signal events of big data in 2018. Mergers and...
December 23, 2018 3:13 AM
As some TechTarget reporters were finishing their last podcasts for the year, we sat down briefly and tried to view the longer picture, to look through the glass darkly toward the past. Now, you are taught not to dwell on history from your first days in this field called journalism; people can...
---
December 2, 2018 7:17 PM
New apps for cloud have found a home on Azure's cloud database. What about existing apps? On closer inspection it appears that there is work ahead. At PASS 2018, Craig Stedman encountered signs of progress therein. Kicking off the event was Microsoft's database group leader Roland Kumar who,...
---
November 30, 2018 8:10 PM
This podcast considers how likely it is for existing users of Oracle and Microsoft to move to the cloud, as well as what obstacles they may face if they make the leap. Senior Executive Editor Craig Stedman tells us that's still a work somewhat in progress. And, I get a chance to provide a take on...
---
November 14, 2018 9:19 PM
Last month we ventured West to cover Oracle Open World in San Francisco. Now, in a Talking Data Podcast edition recorded live on tape from San Francisco's Moscone Center, intrepid reporters Jack Vaughan and David Essex discuss what they saw. Some of it was familiar - as always, Oracle's Larry...
---
September 30, 2018 4:05 PM
Remember when the Web first caught on? One thing I remember is people saying "yeah, it is pretty cool, but, you know, it is stateless." As most of what I heard on this issue was from enterprise software vendors, with all the bias that could entail, I should have taken what I was told with...
---
August 31, 2018 2:29 AM
In this episode of the Talking Data Podcast we are joined by Nicole Laskowski, senior news writer for SearchCIO.com. She tells us about a podcast series she and her colleagues have created known as Schooled in AI. This series looks at cutting-edge AI research being done at Carnegie Mellon...
---
August 29, 2018 12:04 AM
For this episode of the Talking Data podcast, Mark Labbe takes a look at the MIT Startup Exchange. This program gives members of the MIT community a chance to show their wares, and as you may have guessed, those wares these days have a lot to do with AI and machine learning. Among the underlying...
---
July 14, 2018 12:55 AM
At times the era of big data has taken on the flavor of the old West - the kind depicted in a movie like The Treasure of the Sierra Madre. While it was seldom an outright confrontation, there's little question that conscientious...
---
June 27, 2018 3:17 PM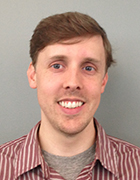 Profile: Ed Burns
Real estate listing firm Trulia is on the cutting edge of applying computer vision. In this edition of the Talking Data podcast, we talk with the company's vice president of engineering, Deep Varma, to learn more about how his team is applying computer vision. As you'd expect, Trulia's...
---