Mar 14 2016 7:23PM GMT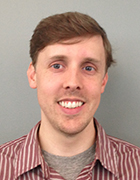 Profile: Ed Burns
Tags:
The recent PBS film The Human Face of Big Data stirred plenty of reaction of social media and in blogs. In this edition of Talking Data, we take a look at what the show got right and what it might have missed.
The documentary was certainly a high-level overview of big data geared mostly toward a popular audience. With that in mind, it did do a good job of introducing some positive examples of big data and analytics. But while the show was not uncritical, particularly around the areas of privacy and security, it missed some important opportunities to discuss the potential downside of big data, mainly as it relates to distributing the benefits of technology throughout society.
Take a listen to this podcast to hear more about how people are reacting to the documentary.

Examining The Human Face of Big Data
Play Now
|
Play in Popup
|
Download
(1885)