---
March 22, 2017 4:12 PM
Once upon a time .. access to a computer system was through an intermediary. The intermediary was an actual person – known as a machine operator or a key operator. This person worked 9-to-5, took off time for lunch, and input data into the System of Record, which was all about atomic transactions, and which, overtime, was all about relational transaction processing.
Then the Web happened, and nearly the entire population of the world became key operators. The input would come in great numbers, with unforecast spikes at unforeseen times. Web site operators began to collect data on the consumer army of key operators, to improve their Web experience. System of Engagement is a term that has come to describe that phenomenon.
Today, the System of Engagement has taken a place that is front and center in application development. For data management, that has meant wider use of non-relational NoSQL databases in operations. The systems handle vast amounts of data quickly, and thrive where relational alternatives now stumble.
The relational database still stands as the record of transactions. It is the final step – an important, but smaller, part of an overall system.
The impact of NoSQL and Systems of Engagement is the topic of this edition of the Talking Data podcast. We look at recent product updates in the space, and are joined by DataStax CEO Billy Bosworth for a free-wheeling look at the NoSQL terrain. Listen or download here.

The Talking Data Podcast for the Week of March 20 2017 - NoSQL, with guest Billy Bosworth
[ 13:14 ]
Play Now
|
Play in Popup
|
Download
(1931)
March 5, 2017 3:23 PM
Spark continues to gain attention as a unifying platform for analytics, machine learning, data streaming, and SQL querying. Surely, it is advanced technology, and, just as surely, Spark and its users will have to go through some maturation process. The steps in that process were on display in February at Spark Summit East 2017 in a snow-bound Boston. That and more is discussed in this Talking Data podcast episode by Trea Lavery and Jack Vaughan.

Talking Data goes to Spark Summit East 2017
[ 11:44 ]
Play Now
|
Play in Popup
|
Download
(1840)
---
February 1, 2017 4:51 PM
Yes, the BI army will continue to churn out those weekly and monthly reports, as in days of yore. But something else is going on too. Analytics is being connected to operations in near real time. Too, the path of data in organizations does not end when the data gets to the data warehouse. With the rise of data scientists, data is a two-way street.  The shape of data management in the face of these changes is the topic of the latest edition of the Talking Data Podcast. Listen up!

Talking Data Podcast for the Week of January 27 2017 - Real time analytics meet data management
[ 9:14 ]
Play Now
|
Play in Popup
|
Download
(2115)
---
January 18, 2017 8:48 PM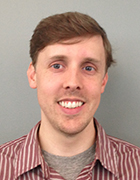 Profile: Ed Burns
ai
,
Analytics
,
Artificial intelligence
,
Big Data
,
fake news
A new project spearheaded by a researcher at Carnegie Mellon University is aiming to use AI to spot examples of fake news. But what at first may sound like a promising and relatively straightforward undertaking may in fact be a monumental lift.
The Fake News Challenge (#FakeNewsChallenge) is offering $2,000 to any programmer who is able to develop an AI algorithm that makes progress toward spotting fake news. But the challenges related to the project get at the very core of what makes true AI so hard.
Take a listen to this podcast to learn more about the Fake News Challenge, how researchers are trying to use AI to address the problem and why this task is so difficult.

Standard Podcast
Play Now
|
Play in Popup
|
Download
(1573)
---
January 5, 2017 10:00 PM
In the year just past, data warehousing took a noticeable shift toward the cloud, as Microsoft, Oracle, Snowflake and others played catch up in pursuit of cloud leader Amazon. Just as remarkable, Hadoop distribution providers found themselves spinning up new versions of their offerings that were especially tailored to compete with Amazon's style of Hadoop instances. These and other issues are under inspection in an edition of the Talking Data Podcast that looks back at 2016 in earnest and forward to 2017 in anticipation.

Big data, cloud and Hadoop - Expect more changes in 2017
[ 15:44 ]
Play Now
|
Play in Popup
|
Download
(1812)
---
December 27, 2016 5:47 PM
The year just passed would not have been the same without machine learning, deep learning and artificial intelligence. Trade and popular press alike zeroed in on these analytics trends with great fervor. In this edition of the Talking Data Podcast, TechTarget editors mull the meaning of it all. One question asked: Are we at the point where we can see adoption panning out at scale for machine learning and the like? To find out more, listen here.

Year-end look at the learning machine
[ 13:47 ]
Play Now
|
Play in Popup
|
Download
(1834)
---
November 28, 2016 7:06 PM
Ed Burns looks back at the World of Watson – an IBM event held recently in Las Vegas – and finds much of interest to followers of AI. At WoW, GM said it would work with IBM to improve drivers' experiences in traffic and at the gas pump. Staples rolled out a new version of its "Easy Button" that was hooked up to Watson Natural Language Processing and connected to the Staples order system. These and other use cases show IBM can read the tea leaves. Apple's Siri and Amazon's Alexa have often been front and center in AI discussions these days, and it appears the consumer angles is not lost on IBM, as GM, Staples and other Watson use cases indicate. "Household names seem to be out ahead in this," said Burns. Hear more by clicking below to access this edition of the Talking Data podcast.

World of Watson Report: Cognition is in the house
[ 14:34 ]
Play Now
|
Play in Popup
|
Download
(1705)
---
October 31, 2016 6:10 PM
In some ways, big data these days is a very much a conglomeration of open source application frameworks. It started with Apache Hadoop, but it has come to include Apache Spark, Apache Flink, Apache Kudu and others, with more in the wings. In this edition of the Talking Data podcast, Craig Stedman outlines the pros and cons of such bounty. For IT teams, he said, putting together the pieces can be a daunting task. Also discussed is Hadoop on the cloud. Surprisingly, perhaps, Hadoop configurations by and large evolved in on-premise implementations, rather than on the cloud. That is changing quickly as users opt for easy-to-spin-up pay-as-you-go setups. Learn more. Listen to the podcast.

Talking Data Podcast for the Week of Oct 17 2016 - Report on Strata East
[ 9:48 ]
Play Now
|
Play in Popup
|
Download
(1692)
---
September 30, 2016 5:26 PM
Oracle 12 C release 2 carries forward the expectations of the company to compete aggressively with Amazon and its Aurora and Redshift databases in the cloud. While it has been used around the industry for time, sharding appears as a new feature in the database. This and other Oracle advances – including better in-memory and JSON support, and improved multitenancy — are discussed in this podcast, as are the engineered system efforts that set the stage for Oracle's cloud incursions.

Talking Data podcast: Looking at Oracle database update
[ 5:00 ]
Play Now
|
Play in Popup
|
Download
(1692)
---
September 1, 2016 3:59 PM
While there is much focus on building out new data-oriented applications using open-source data frameworks, some development managers still opt for something more turnkey. This podcast looks at the new tenor of the age-old build vs. buy conundrum from both sides. Actually, there are more than two sides, because 'rent' is becoming part of the equation. Just because you can do it, doesn't mean you should, right?

Build vs. Buy vs. Big Data
[ 6:27 ]
Play Now
|
Play in Popup
|
Download
(1719)
---