---
March 22, 2018 8:00 PM

Profile: Jack Vaughan
Big Data
,
GDPR
C-suite folks and others have taken notice this week as Facebook finds itself in a sack of woe. Data privacy is at issue. The Silicon Valley high flyer has gained the kind of publicity you don't want, in the wake of news that its social media platform was used to gather up Facebook profile...
March 12, 2018 5:02 PM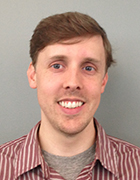 Profile: Ed Burns
ai
,
Analytics
,
jobs
We've all heard the scare stories about AI eliminating jobs, but we've also heard the Pollyanna voices saying everything will be fine on the jobs front. The reality may be somewhere in the middle, according to Goldman Sachs analyst Heath Terry. In a presentation at the AI World Conference &...
---