---
June 30, 2017 2:30 AM

Profile: Jack Vaughan
Deep learning
Data preparation as it is applied to deep learning is a topic under discussion these days, as data engineers and scientists try out new machine methods for prediction.   In comparison to garden-variety BI, deep learning applications can require significant pre-processing. This became clear as the...
June 2, 2017 2:25 PM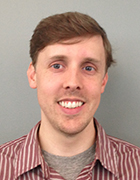 Profile: Ed Burns
ai
,
Analytics
,
Big Data
,
Deep learning
,
Machine learning
Deep learning is great and all, but how do you implement in a production environment? That's a question that a lot of businesses are asking. Deep learning may look tempting when you think about how powerful it is. Research projects have shown it capable of replicating human vision and other...
---