---
June 29, 2016 7:57 PM

Profile: Jack Vaughan
The opportunity to celebrate 50 years of publication at Computer Weekly proved also the occasion for some musings on the big picture of British computing over the years, when CW's Brian McKenna joined Ed Burns and Jack Vaughan for the Talking Data podcast.  The discussion turned to the role of new...
June 27, 2016 6:34 PM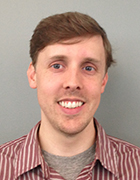 Profile: Ed Burns
While adoption of Spark continues to grow, this year's Spark Summit highlighted some of the ways in which the big data processing engine is still a work in progress. In particular, it's stream analytics processing engine continues to struggle with a few hiccups that can limit its utility. That...
---