---
March 14, 2016 7:23 PM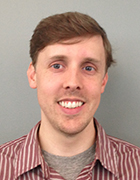 Profile: Ed Burns
Analytics
,
Big Data
The recent PBS film The Human Face of Big Data stirred plenty of reaction of social media and in blogs. In this edition of Talking Data, we take a look at what the show got right and what it might have missed. The documentary was certainly a high-level overview of big data geared...
March 11, 2016 10:18 PM

Profile: Jack Vaughan
Batch processing came, went and returned. Now it may be leaving again, MapR's Jack Norris tells the Talking Data podcaster Jack Vaughan in our latest episode. According to Jack Norris, senior vice president of data and applications, we will see more convergence in real time and batch architecture...
---