---
October 31, 2015 2:52 AM

Profile: Jack Vaughan
Is there a disconnect - or, an impedance mismatch - in big data development today? The days, applications that run on big data platforms take quite a while to develop, Vin Sharma, director of strategy and product for the big data analytics efforts at Intel's Data Center Group, says on this edition...
October 7, 2015 6:57 PM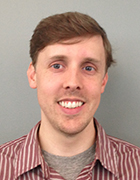 Profile: Ed Burns
There's been a lot of noise coming from the popular media about how companies like Uber and Airbnb are revolutionizing commerce in the US. One thing that often gets overlooked is the degree to which data and analytics underpin what the companies are able to do. Take a listen to this edition of...
---