---
May 30, 2015 2:11 AM

Profile: Jack Vaughan
Content strategist Diana Hwang joins the Talking Podcast crew to talk about data journalism. Hwang and editor Jack Vaughan took part in a data journalism workshop sponsored by the New England Science Writers group, and they outline their experiences with Python, CartoDB, GeoJSON ... and this...
May 20, 2015 3:12 PM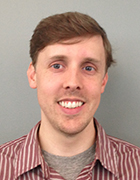 Profile: Ed Burns
Big Data
,
Big Data analytics
,
Management
Everyone wants to be data-driven these days, including the management. While most of the time this is a positive trend, it can have a darker side. In this edition of Talking Data, we discuss some of the ways businesses are bringing analytics into their management strategies, how these initiatives...
---