---
April 30, 2015 7:35 PM
In the podcast, the editors discuss the NoSQL data modeling experiences and advice of users and consultants who took part in the recent Enterprise Data World 2015 conference in Washington D.C. What are the highlights? Use Agile practices – use DevOps - embrace your inner Google.
April 27, 2015 3:39 PM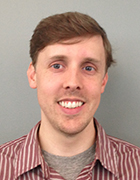 Profile: Ed Burns
Big Data
,
Big Data analytics
,
Data privacy
Most discussions of the ethical implications of big data center around the risks to privacy. But in this edition of Talking Data, we explore some of the other issues, which were explored in a presentation at the Brandeis Analytics 360 Symposium by professor Robert Carver.
---
April 21, 2015 7:24 PM
Technology analyst Judith Hurwitz recently penned "Cognitive Computing and Big Data Analytics," which is an in-depth look at a many-headed emerging technology. She told us cognitive computing is, in fact, an amalgamation of many things. Individual aspects can be challenging. But, according to...
---