---
March 24, 2015 1:29 PM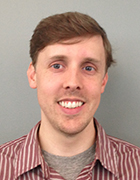 Profile: Ed Burns
Analytics
,
Data Management
In this edition of Talking Data, Tech Target editor Ed Burns recaps two recent conferences he attended: the TDWI Executive Summit in Las Vegas and the Sloan Sports Analytics Conference in Boston. The first half looks at the trend of taking a cloud-first strategy to data management. In the second,...
March 20, 2015 2:08 AM

Profile: Jack Vaughan
The combination of parallelism and machine learning is potent, and it has data scientists at companies like Allstate Insurance, Cisco Systems and Pandora Media in its thrall. They want to build complex machine learning models and run the models repeatedly to improve the results -- and they want to...
---