---
September 22, 2014 8:34 PM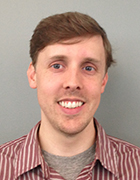 Profile: Ed Burns
We've been hearing a lot about data journalism lately. As journalists who are concerned with data analysis, the issue is near and dear to our hearts. In this edition of Talking Data, we take a look at some of the factors contributing to the rise of data journalism and how it relates to the broader...
September 18, 2014 8:18 PM
Big Data
Data architecture and cloud were strangers at first, as security concerned IT. That will change, said reporters in a compelling rendition of the Talking Data podcast.
---
September 12, 2014 5:36 PM
In this Talking Data podcast, SearchCIO's Nicole Laskowski reports on doings at a Gartner business intelligence summit.Under discussion at the event was building a culture of "big data" in the corporation.
---
September 11, 2014 3:47 PM
Big data privacy was au courant in March, as this  Talking Data podcast attests. It tells of an MIT workshop, held at the behest of President Obama, which looked at avatars, encryption and more. Since then, major Google and Twitter hands have taken leadership roles in IT at the White House.
---
September 9, 2014 8:30 PM
At the Strata big data conference in March, Geoffrey Moore looked to apply Chasm Theory to Hadoop and the like, as described in our Talking Data podcast.
---
September 8, 2014 8:53 PM
What happens to IBM's Watson computer after "Jeopardy!"? In this edition of the Talking Data podcast, our reporters considered the brainy matter. Machine learning is Watson's promising forte. While prognostications of machine learning breakthroughs have been heard before, something may be different...
---
September 5, 2014 6:27 PM
In this year's first Talking Data podcast episode Ed Burns and Jack Vaughan looked at "SQL-ization" of Hadoop - this time in the form of the Impala data management framework, which is now replete with a benchmark.
---