---
December 27, 2007 3:18 AM
I have been critical of Vision Solutions in the past. I was once a customer, and now am a blogger asking the questions that no one will answer from inside of Vision. Good thing Adam Trujillo is so nice and was lucky to have gotten an interview with the newest board member, Bob Herbold, a former Microsoft employee.
I want you all to read the Q&A Adam has shared and comment on it. I think Vision is a very key part of the overall System i solution for most companies. With Datamirror now being owned by IBM as a kind of Lotus of sorts, how much work does Vision have to do to keep up with the promises it made over a year ago and failed to keep and now compete with IBM's own HA/DR solution.
Vision board member guarantees high-availability satisfaction
December 24, 2007 6:18 PM
I just wanted to get a quick post to wish everyone on ITKE a Merry Christmas and a Happy New Year. Again it's an honor to be here and I hope next year is a good year for everyone.
---
December 22, 2007 3:38 PM
With Christmas fast approaching and I am still figuring out what I would like to have under the tree from Santa, I ran across an article that said what Enterprise Classed IT types were wanting for their data centers this year. I know if I had an unlimited budget, and don't we all, I would want System i  Power6 and lots of it, V6R1, Lotus 8, Lotus Symphony to be GA and replace MS Office,Linux on System i to replace those costly Windows File Server and Print Servers, and the fastest robotic tape backup system money could buy, of course LTO4 would be in order. So past the things you might like if you could take the money out of the companies bank account or if money were not object. and read the Article I found and enjoyed reading.
Hope everyone has a Merry Christmas and a Very Happy New Year, I will be moving myself and my family next week, the day after Christmas from Colorado to Charlotte, NC and will be rather busy. I have some posts lined up and will make sure you have something to read and enjoy!
---
December 21, 2007 5:41 AM
I am a huge fan of the online Redbooks. I try to have one up at all times on my PC for good measure. They are free in the online form and you can order as little or as much of the book as you like in printed form, this is of course for those who can't use a printer I guess?
There is a new IBM® Redbook out that is worth a read called "IBM i5/OS Network Security Scenarios A Practical Approach"
"This IBM® Redbooks publication provides specific setup information for various scenarios of Internet security. Assuming readers have knowledge of the theories and conceptual parts of the related topics, this book aims to assist i5/OS network security administrators who need to set up any of the scenarios listed in the Table of Contents. Each scenario is a separate chapter."
Here is a quick listing of each chapter so that you know what you are getting into. It looks like a great book so far just from reading these:
Chapter 1. i5/OS IP packet filtering
Chapter 2. Building a DMZ with i5/OS
Chapter 3. VPN connection with UDP encapsulation
Chapter 4. VPN tunnel between Linux and i5/OS
Chapter 5. VPN connection with Windows XP clients
Chapter 6. Password elimination using Windows 2003 KDC
Chapter 7. Securing Telnet for iSeries Access using SSL
Chapter 8. Securing FTP using SSL
Chapter 9. Introduction to OpenSSH for i5/OS
Chapter 10. Setting up and running the sshd daemon
Chapter 11. Establishing an SSH session
Chapter 12. Using file transfer and public key authentication with OpenSSH
Chapter 13. Protecting traffic with SSH tunnels
Chapter 14. Using SSH to control your HMC
Link to the IBM Redbooks Site Link to System i Redbook Domain
Hope you enjoy your time over on the Redbooks site. It's a great resource for anyone wanting to learn more about a certain subject or if your new to a System i you can pick up a Redbook and start learning how to manage your System i from experts IBM selects from the community.
---
December 19, 2007 3:21 AM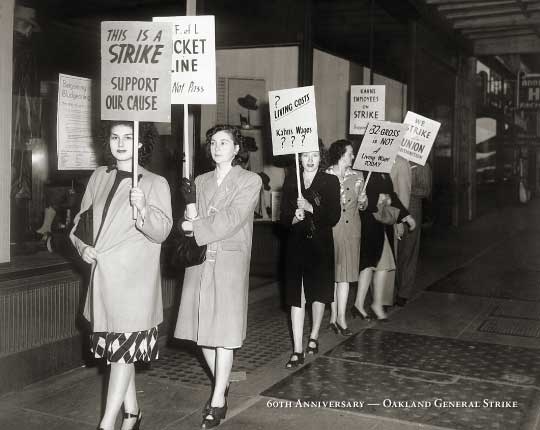 I have been a System i Admin for over 18 years. I have enjoyed every minute of it, but over the years I have seen something that does not make sense to me or other Admins in my shoes. The salaries have leveled off and are not going up at the same rate they were 20 years ago. While I am not poor or broke, I do think that System i admins are special people and due to the fact we are special we deserve a little better pay than most regular Admins.
While the System i is an easy system to work on they are usually in large IT shops and have lots of users needing lots of things from it, plus the bulk of the companies data lives on that box and it's essential for the company to function day to day. While some servers in IT can be down the System i can't.
So where does this leave us. While I am not going to looking up numbers and facts I can give you what I have in my head, life experiences. If I did put numbers and facts up I think this would be a News site and it really is just a blog, a place for me to think aloud and you to ponder.
I know live in Denver and when I moved here (Denver) from Atlanta my salary went down, but my cost of living went up. This is but one of my problems while in Denver. Before I moved to Denver I lived in Atlanta and my average System i pay was about $77K a year USD. Not bad. I did better some years but I would say that is still about the average in Atlanta. I am looking on job boards and it seems to be right in the middle.
Denver on the other hand is a bit worse. While I needed more money to live here I was not able to make as much money as I had in Atlanta. I would say based on my W2 and current job boards the average salary for Denver is $62K a year, still a decent amount of money but I am not sure how that works. How can I need less money to live in Atlanta and make more, yet in Denver where there is a shortage of System i Admin and a higher cost of living I can't make enough to live like I had in Atlanta. If you take the cost of living into account in Denver I would have needed to make over $82K a year just to make the same as I had in Atlanta.
Word of caution to IT people thinking about moving to Denver for "Great IT Jobs", I would caution you. That is all I am saying. The jobs here in IT are few and far between. I am talking about average IT jobs, not specialties like the System i or Lotus Notes. The bigger problem is people get desperate here and since there are few jobs in IT they take what they can get and the employers know that. They commonly scalp JAVA and C++ talent because they have been let go and now need a job bad. I would think twice before moving to Denver for an IT job, it may seem like the greatest job on earth but if you get let go you will end up working for whatever they will pay and it's usually not good.
I see this problem in other markets as well. I have talked to people like me all over and the same stories are abound. System i Admins all make less than say an UNIX Admin or a Linux Admin when in fact our servers are just as important to the companies that run the System i as the companies that focus their IT infrastructure to UNIX based systems.
Are we being shorted? Does no one see our value? I am not sure…I have alwasy considered that IT people needed to form Unions, while I am no fan of Unions as they work today I think overall companies don't pay IT people what they are worth. Most companies see IT people as overhead and not necessary and I have been told that before and pretty recently too. IT is an expense we have to incur in order to run. While I don't agree with either of those statements and I have left those companies, I do think many places feel like that. They don't see the true value of IT, and maybe it's because we sit in a chair all day and don't do any hard labor like lifting stones or digging ditches? Some places that are pure IT shops understand that if they don't take care of the people they lose them over time to other places. Google.com is one of the places that is really a pure IT company. Everyone there is a computer person for the most part. Google takes care of it's assets which are it's talent. Every company in my opinion should take a long hard look at the Google model and adopt what they can in order to retain and motivate their employees.
While I don't think we can strike for the obvious reasons, I do think we owe it to ourselves to up the anti a bit. Next time you are interviewing for a position and they low ball you because they think you will work there and are desperate please counter offer until they give you what you deserve. IT people and System i people are important. Find out what you are worth and add 5% just for good measure. If was all demand more for our skills we will over time increase the salaries of all other System i people around. It's time to at least make as much money as the UNIX Admins out there pulling down over $120K a year while we provide the same quality of service on a cheaper server.
I would like to point out I am very happy with my current position and being compensated fairly.
---
December 14, 2007 7:51 PM
First of all I want to thank Brent and the folks at ITKE for allowing me this opportunity. It truley is an honor.
So what do I have in store? I have plenty of Weekly Tips, and plan to post them, you guessed it, weekly. I have a few things up my sleeve too. Anyone interested in running Linux on their System i? Anyone what to know how to move traffic like ODBC into it's own Subsystem so you can manage the performance better of your system?
See I knew you would like what I am working on. I also want to post your comments. Even if it's a one liner like "Thanks for the post", I want the world to see that the System i is important. We have a voice and it's based on stability, ease of use, and being very scalable. Y'all have a good weekend and see y'all next week.
---
December 14, 2007 3:04 AM
So I know this blog is only about 24 hours old but I need to know my System i people are reading it. Maybe your not a System i persona and you just were looking, let me know. Make a little post and show the new blogger some internet love.
It's hard to get motivated when no one is here with me. I am working on stuff every night and trying to pace myself. My content is going to be new I hope to most of you and I am going to try to help you with issues. If you have a question you want answered email or post it on here under this post and I will make it a feature. Promise.
---
December 13, 2007 3:05 AM

Hurry and find out what is killing the system!
We all have heard that from time to time. Some user is running an SQL that looks at over 300 million records and it pretty much kills the system. On top of that the System i will let it run because it can handle it and not crash. That is the upside, the down side to this problem in large System i shops is that all the Admins run back to their desks and what do they do?
WRKACTJOB
So not only do you have a Query taking up 105% of the CPU, now you have 5 other Admins all hitting it with one on the commands with the most overhead. Work with Active Jobs is in fact a very nice and telling screen but you as the Admin can wreck the system just as fast if enough of you type that command at the same time. If you know all your ODBC jobs run in a separate subsystem (we will cover that later) then just use WRKSSBS SBS(name of subsystem) instead. You can also just use WRKSYSACT and see who is beating the stuffing out of the CPU and if my memory serves it a command only one person can use at a time.
So be careful in times of crisis with the WRKACTJOB command. It can just make matter worse. Every shop I have ever been in has this problem. The CPU is trashing and all the Admin do a little more damage so it just takes more time to recover.
I got an email from Chris Whisonant saying that this is true on older systems but with never version of the OS and Hardware it has gone away. To that I say, thanks Chris. It used to be a rule of thumb but I guess IBM got wise to the problem and kind of fixed it. I would still only test the hardiness of the system after hours.
---
December 12, 2007 9:18 PM
While I have been in the System i community for a good long while, I have not always made it to COMMON. I was lucky a few years back and found an employer who knew the importance of COMMON and the annual convention (At the time it was twice a year) and sent me at least once a year.
So here we are at the end of a Year, and at the end of a Quarter too and I am wondering if your budgeting to send your best and brightest System i people to COMMON?
While I will let it be known I am a Subject Matter Expert (SME – pronounced – smeee) for the Linux on System i education and have presented before in spring 2007, I have only recently started to present. I will be doing I think 4 sessions in 2008 and am looking forward to it.
If your a manager and you think that COMMON is a waste of time then I would beg you to really look at the value of the entire event. Where on earth other than COMMON can you meet with some of the brightest and smartest people in the System i community? Where can you ask questions of IBMers and IT pros and get answers for free most any time of day. It's not about the convention, and it's not about the sponsors, it's all about the community, the relationships and the gathering that is COMMON.
If you can't go to COMMON you can join iSociety and hang out there.
Please if your a System i shop and you depend on that system think about supporting the group that has IBM's ears and for once in a long while IBM is listening to the community I call home, COMMON.
---
December 12, 2007 8:55 PM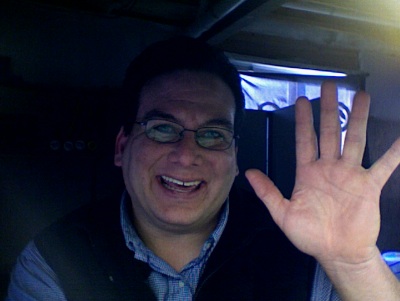 So here I am. The System i guy on ITKE with all of you hoping that everyone will start to come and read what I have to post or blog about. It's a humble opportunity for me to share with all of you what I have stored in my unusually large head.
I would first like to thank the ITKE folks for giving me this opportunity. I love what the internet has become and the way people are using it to learn and develop ideas and communities.
Make sure you bookmark the blog and come back everyday and I am going to keep the content fresh and new and should have a post every day or so.
You might have all known me from my iSeriesAddict blog and I welcome you here. I am going to keep that blog but really start to focus my attentions on the ITKE web site and the content in this blog. You will want to visit both if you were a fan of my original blog.
So sit back, put on your reading specs and hang on it's going to be a great time blogging on ITKE.
---