---
April 2, 2008 5:40 PM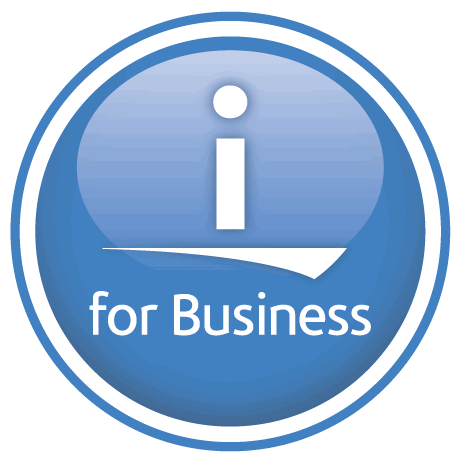 The title is missleading. The System i is dead, I said it, it's dead. The new OS is called i. The new server is called POWER.
i + AIX +LINUX = Runs on POWER
Since I started in this career path in 1990 I was constantly told by "others" the AS/400 is dead, then the iSeries is dead, after that the System i is dead. So now it's dead right?
Wrong.
It's larger than all the other systems in it's space.Today during the Town Hall Meeting at COMMON, Mark Shearer released a gigantic can of industrial sized whoop ass on the competition. I know I have said it before and I meant it but this is the right move at the right time. The System p and System i become POWER. The i5/OS has become i, yeap just i. See it's simple.
Mark showed a slide that was one of my favorites, where is showed IBM Power trending up while HP and SUN were both trending down and not even close to the number of installations or server IBM had. This gap is going to grow wider now and anyone thinking of moving off the i to Sun or HP should be sent home and consider a new line of work. IBM is the owner of the midrange space and now with a entry level server and a blade that runs any of three OSes, i, AIX, and Linux is just way to powerful a statement for the Solaris and HPUX people to ignore.
IBM also showed off the Power blades for the "S" Blade Center. The idea some 18 years ago of running a i on a card about the size of an old SPD card or laptop was a silly thought. Now if I wanted to put my Websphere AIX server, my JD Edwards i server and my Linux File and print server all in one foot print with disk I can and I can do it with POWER. So what about Windows? You can place intel based bladed in the "S" and run it there too, right next to the i, AIX, and Linux.
What does David think about this move?
We now have a name that can work for the OS/400, i5/OS and it's i, just i and it works for me. The i is for buisness logo is awesome. All the new logos are awesome and very nVidia like. I have been in the loop with IBM and nothing they have told me about today has made me think negative things at all. These changes are all what most of the forward thinking people in the community have been thinking all along.
As I get more details I will share them, the event was worth the price of admission. I am a proud member of the i community and today was what most people call an industry earthquake. IBM took it's most powerful assets and leveraged them into POWER!
We hop to see many many more combined advertising and educational activities in the future, while IBM promised it I still don't know if they have a plan. This was all very fuzzy and very PC at the same time. I would have liked to have seen a plan for advertising, and after years of being blasted for not doing much you would have thought they would have shown up with a marketing plan. That would be my only comment about the new release.
Lastly someone at IBM needs to take the i OS and find all the places where it says AS/400, OS/400, iSeries, System i, or anything other than POWER or i to remove it. The i needs a clean up.
Thanks IBM for a great COMMON!
Maxed Out – Chris is a much better writer than I so please step over and read his post too.
April 2, 2008 3:04 AM
While I am sure the headline grabbed you, it's really true. I worked with a "moron" a few jobs back that would insist on playing with his Blackberry at every meeting and when he was not getting everyone full attention he would play ring tones that he had downloaded. Problem was he did really poor work, was never really up to speed on anything and then blammed evryone around his for having attention deficit. The artilce I have linked to lays it all out very well. I am leaving my toys at my desk from now on. Oh and I still really despise that person for doing that all the time. What a jerk!
LINK —> When it's hard to stay focused, try going 'topless' to meetings
---
April 1, 2008 2:50 PM
Monday was pretty good. I arrived at my first session I was giving late and that threw me. I hate being late. The I think the whole session was odd and I was really uncomfortable. I then about mid session realized my slides needed to be reworked. Maybe next year I will be in better form. Thanks to all that showed up.
The Opryland Hotel is huge and I would say poorly laid out. The map they offer is just pathetic and is unusable. I don't think this is the COMMON staff's fault, Opryland and Gaylord are just bad at what they do. Of course when you ask employees of the hotel they are also lost so that lets you know how hard it is to get around this damn place. I love the water and vegetation in the hotel but the sound of water is starting to piss me off when I walk around, you can't hear yourself think or hear the person you are with.  While I am complaining. I woke up on Monday jumped in the shower and mind you had not really been in my room and since I have been in the bathroom, but like most guys not with the lights on I had not noticed that there were dirty used hand cloth and towels in there. I am not weird but it kind of freaked me out. Plus one one "used" if you know what I mean. Gross. The best part is I asked the housing person from COMMON what I should do and they made the same face I did and asked that I report it to the front desk so I did.
The girl at the front desk didn't seem as grossed out as everyone else had been and then just flat out asked, "So what do you want me to do about it?"
Not wanting to beg or be an arse I left that up to her. They gave me a free meal? Hey how about a free night lady. Your cleaning staff forgot to take the last jerks dirty "used" towels out of the bathroom and grossed me out and you want to feed me now. Again I am not happy here with the hotel or the staff.
I did get introduced by IBM as one of the important System i bloggers and this someone from IBM is pretty high on the food chain. It's not like some SE was saying it. This person is 4 or 5 down from the top and was introducing me to someone right above him. What an honor.
All in all a good day. I got to hang out with some new people, again see some old faces and learned a little bit.
---
March 31, 2008 2:38 PM
I woke up early in Charlotte, piled myself into my car and drove from Charlotte to Atlanta to Chattanooga and arrived in Nashville around 2:00 CST. The Opryland Hotel is entirely to huge. I will go into why I don't like the hotel and how they fail as a good hotel for conventions from my first impressions.
COMMON on the other hand is set up really well. One day Hotels will set up their conventions so that are not mazes.  I always love coming to COMMON and seeing all the people who are here because they love the System i.
When I arrived and signed in I saw a few people I had looked forward to seeing. Everything is right where it should be. The Book store is in place and the Education table is up.  After wandering around for a bit shaking hands and saying hello we all ventured over to the main hall for the opening session.
The opening session was impressive.  I want to say there were over 1000 people in there if not more. I would like to say that I want the Opening Session to be exciting. Randy Default is not an exciting speaker. While I respect that fact that he is the president of COMMON I don't think he should be speaking to get people excited. He is a very direct and scripted speaker. To start of with he covered some of the most boring information alive.
At some point he handed over the floor to Mark Shearer from IBM, while Mark is excited about the brand he is not very animated. I willpost what was covered in detail later in the blog.
There is some big info coming this week, they all hinted around to it and we all find out on Tuesday morning about the big news.
After the Opening Session which IMHO was a snooze and covered a bunch of crap I already knew. They opened the Expo floor, which is the same old same old. Got to see some old faces, The booths keep getting smaller. The food was pretty good on the floor. I am trying to eat better while on the road. It ain't easy but I am going to try. I am also on my own dime this week so eating FREE food is cheaper than paying for it.
More updates later.
---
March 29, 2008 2:25 AM
I am going to be driving to Nashville on Saturday! COMMON starts Sunday @ 9 AM for the SMEs (Subject Matter Experts) with a wonderful breakfast put on by the COMMON staff. What a nice thing to do.
I am going to tell you this now. You need to pay attention to this blog. Something huge is coming from IBM, I can feel it and when I get the scoop I am going to post it here! It's a gut feeling and I have nothing to base it on but the "chatter" is really odd right now and I think we are looking at a huge news week next week for the System i community.
Stay tuned!
---
March 26, 2008 2:33 PM
The article is rather old in news terms, but I wanted to post it a week before all the big news of IBM is coming and just to see how right on they are or are not.
—-> LINK PART 1 | PART2 (Can't find a part 2, maybe it never happened)
Full Disclosure: I am not a fan of Bob Tipton. I think he knows it and could care less, but more importantly I want to make it clear I am not in complete agreement with his opinion in this post. I also think he never says anything new. He seems to like the "word of the day" or the current buzz word and makes general and irrelevant points in conversation.  I had a few run ins with Bob and he is very self important, but then again aren't we all?
---
March 25, 2008 7:43 PM
Ok so this has nothing to do with System i but it's just super cool and the pictures are very neat. —> LINK
---
March 25, 2008 7:42 PM
It's the week before COMMON and everything has gotten quiet. Next week should be filled with all kinds of new details as to the direction of IBM and the System i. Anyone want to make any predictions?
---
March 19, 2008 6:57 PM
I am a fan of Apple and know they have problems but I just wanted to share this interesting article with all of you and hope you all learn something from Apple's Years of Doing things wrong! —> Link
---
March 14, 2008 1:48 PM
Hello, and happy Friday. Just wanted to post a little bit here and let you all know I wrote a little article on Search400.com that summarizes my 20 years of looking for employment. It says System i but really can be applied to anyone looking for a solid IT job.
"When I was most recently job prospecting, the first thing I did was gather a group of my peers together whom I called my "Board of Directors." I asked them to give an honest assessment of my resume package.This may sound a bit silly, but . . ."
Hope you all enjoy the read and if you have any questions please post them here on to Search400.com I will be happy to help you out if I can.
---