May 7 2008 2:04PM GMT

Profile: David Vasta

Sun has never been buddies with IBM and since I still bleed blue and like the company named IBM, most days, I have a bit of disdain for SUN and it's not just because they are who they are I have tons of reasons not to like them. Sun has spent the past 8 years fumbling the ball and failing all over the place and even while they have poor financial performance and what I would consider average. It's sad that the stock holders do call it quits and let them be purchased by someone who might pay half of what they think that are worth. Not sure who would touch them now that they are all over the place.
With that said I am an open source advocate, and I think Linux is doing pretty good, I do however have question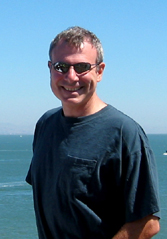 s about OpenSolaris and the lack of WOW wrapped around it. I read daily the blog put out there by Jim Grisanzio and while it is the most popular blog at Sun's site he reveals some of the problems with OpenSolaris and is always willing to air their dirty laundry to make a point.
I also have trouble with the Sun Open Source model, where some things are open and others are not. While I can't keep track of any of it, the whole idea just seems very stupid to me. Plus the fact that the hardware they are selling on the "cheap" side of things is just that, cheap. It's utter rubbish and should be avoided at all costs. Any IT person woth their salt would avoid Sun equipment until they get their act together. I have seen some if it and it's not worth what they are charging.
While I would love to see some hearty competition between Linux and OpenSolaris I think the fact that OpenSolaris is out there supporting a company that makes a profit on the backs of the free help is a bit of an odd model to me.
Here are some interesting points:
"OpenSolaris has been released under an Open Source license," it doesn't have "an Open Source development community."
"OpenSolaris' biggest trouble is that while it's taken three years for OpenSolaris to reach a point where general techie sorts will get it a try, the Linux distributors, especially Red Hat, Novell/SUSE and Ubuntu, has been moving in strength both to the public and to enterprise customers."
While I wish the project luck I don't see much future for it, the teams inside OpenSolaris fight constantly and there are some unsavory IT has beens on the board as well who have not done well in IT much less helping OpenSolaris.
I also think Sun and Jonathan Schwartz are really hanging on, and in the next four or five years unless they make something truly remarkable will be sunk. He is a pony tailed silicon valley chatter mouth and if we were to shake his head you could hear his brain rattle around in it. Sadly everyone at Sun likes his goofy know nothing smile and puts up with his poor performances and his blathering blog where he rambles on and on about nothing of significance.
This post is not an attack on Jim at all. I point out that Jim is one of the most well spoken and articulate people in the OpenSolaris community. I respect the work he does and know at the end of the day if OpenSolaris fails it would have more to do with Sun doing to much and developers arguing and belittling each other inside the project vs. anything Jim did. I just recently saw a video with Johathan on it talking about how Sun is going to make a comeback here in the next few years with their new server strategy. I still think Solaris is flawed in that it is not easy to deploy or use for the average business. It does not make computing easy at any point like the i does. I also read this which is just like to males getting out the yard stick. More does not always mean better, and in this case with all that hardware they still have run out of capacity?