---
March 31, 2009 11:49 PM
I like what SunGard brings to the table. I like the idea that they are doing well right now too.
"SunGard's Availability Services business unit last week launched a new reseller partner program to augment its direct-sales...
March 31, 2009 6:57 PM
I am going to try my hand at teaching on EduFire.com. I want to give back and spread the word about Lotus Notes 8. I encourage you to show up and learn more about Lotus Notes 8 Link:: Edufire.com Lotus Notes 8...
---
March 31, 2009 5:34 PM
The owners of this site hate it when I put up open ended questions hoping for some feedback. And to make them happy I am going to keep doing it. It's just that I hope to get some answers and I do from time to time.
How large an IBM i do you have now?
Does your company or...
---
---
March 27, 2009 12:40 AM
Having nothing to do with System i or IBM, the F1 Series starts tonight in Australia. I will be up all night watching it. I know there is DVR, but I don't care. I want to watch it on TV in the middle of the night like any good US F1 fan does...... Some people live for Football, or Baseball, not...
---
March 27, 2009 12:38 AM
I didn't know Al as well as others at COMMON, but in Nashville I was able to spend a few more moments with him than in the past. Always opinionated and always willing to share. Little did I know it would be the last time any of us would get to talk to him. 2008 was not a good year, it started with...
---
March 27, 2009 12:33 AM
I really thought SUN was going to get purchased by IBM and then come to find out IBM may be laying off 5000 employees? Come on IBM, you know you didn't have to do that? Seems like the past 20 years of IT have been very up and down. I wish it would level out for just a bit.
---
March 23, 2009 3:53 PM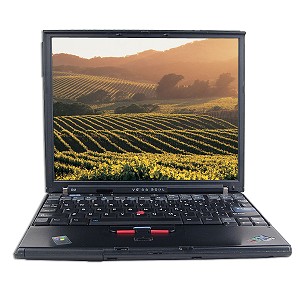 LINK ::
---
March 22, 2009 3:46 PM
LINK :: Survival Guide for Lotus Notes and Domino Administrators (Hardcover)

1 Comment

RSS Feed

Email a friend
---
---